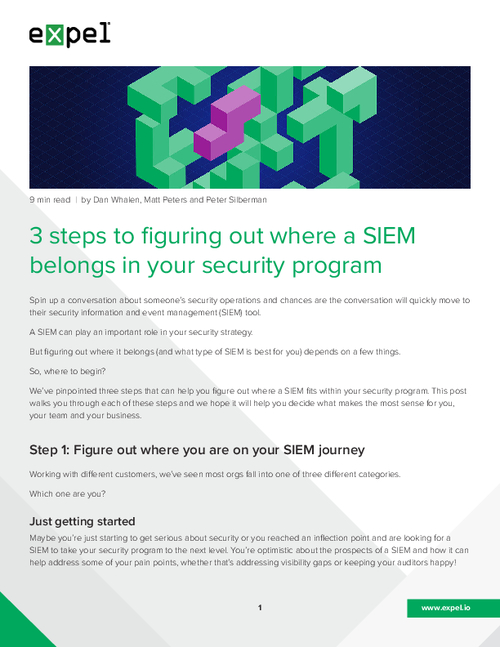 Spin up a conversation about someone's security operations and chances are the conversation will quickly move to their security information and event management (SIEM) tool.
A SIEM can play an important role in your security strategy - but figuring out where it belongs (and what type of SIEM is best for you) depends on a few things.
So, where to begin?
Expel has pinpointed three steps that can help you figure out where a SIEM fits within your security program. This Guide walks you through each of these steps and we hope it will help you decide what makes the most sense for you, your team and your business.