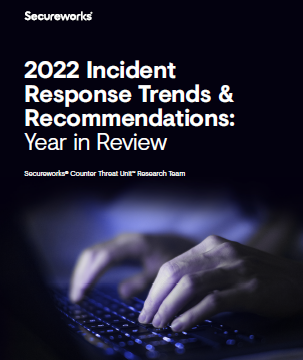 Secureworks incident responders assisted in the containment and remediation of more than 450 security incidents in just 2 months.
The motivation and context for incident response (IR) engagements vary. For example, an organization's decision to use IR services could be influenced by the organization's internal resources, media reporting, or the organization entering a sensitive operational period.
Download this Year in Review to answer the following questions, then get even more insights and recommendations by speaking to a Secureworks incident response expert:
How threat actors breach networks;
How this activity impacts affected organizations;
And how the incidents could have been prevented.