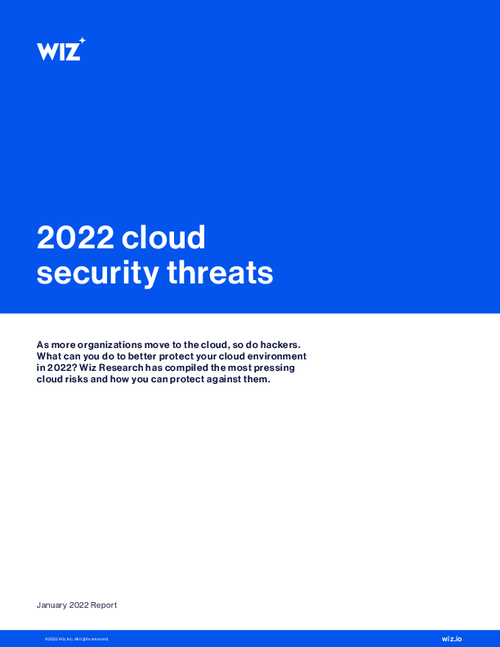 The Wiz Research team has compiled a report of the most pressing cloud risks to expect in 2022, and how you can protect against them.
In this report, we look back at the most common, notable, and sophisticated cloud attacks in 2021, and how organizations can get ahead of them in 2022. Download it to get:
A current review of the cloud security landscape and complexity;
A focused analysis of the top four cloud-native security threats;
A complete checklist of cloud security best practices that you can start implementing right now.