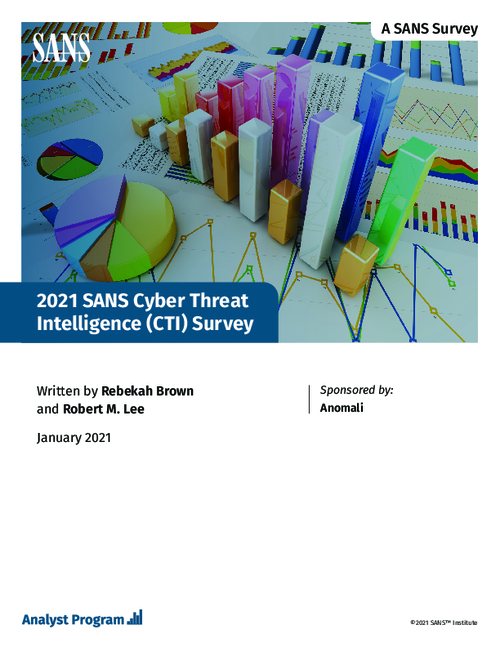 Coronavirus Is Shaping How Organizations Approach Cyber Threat Intelligence
This year's SANS Cyber Threat Intelligence (CTI) Survey analyzes the latest trends in CTI and guides how organizations are expanding their use of CTI. The current environment brings a unique perspective, given the global changes and challenges associated with the coronavirus.
Survey results captured several significant ways in which CTI has changed. Still, there were subtle differences to previous years' results, with reversals of trends developing over the last several years. Even with the challenges of 2020, CTI has continued to grow and mature. CTI remains a valuable resource for clarity and prioritization when complex challenges arise.
Key topics covered include:
How consumers and generators of CTI leverage, create and measure intelligence
The progress made on the automation of intelligence collection and processing
Improvements organizations have implemented as a result of using CTI
Details on the best practices used across respondents' organizations
Read this year's report to keep your CTI program moving forward.