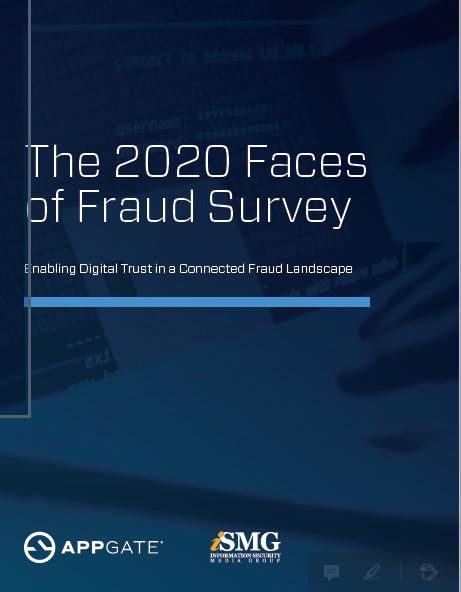 A quarter of financial institutions experienced at least one spear-phishing or business email compromise attack in 2019 where user credentials were compromised and/or fraud was committed. These attacks also often resulted in intellectual property and physical damage.
Yet, nearly half of institutions surveyed state that they have limited or no visibility in identifying the impact of such an attack.
These are among the results of the 2020 Faces of Fraud Survey sponsored by AppGate. Aimed at identifying whether financial institutions have the right technologies and procedures in place to mitigate fraud, the study draws upon responses from more than 100 participants to determine:
The top forms of fraud affecting financial institutions in 2019;
The biggest gaps in organizations' efforts to mitigate fraud;
Where today's financial institutions are focusing their investments on fraud prevention technologies for the coming year.
Read on for full survey results, as well as expert analysis of how to put this information to use to improve your organization's ability to detect and prevent financial fraud.