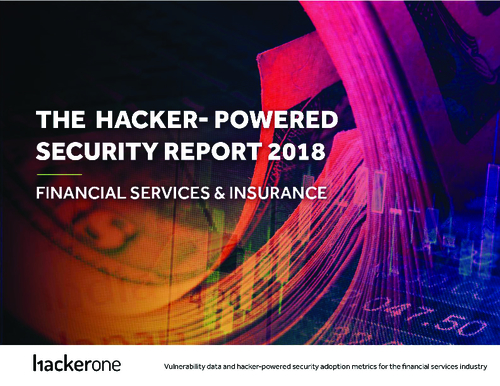 The Hacker-Powered Security Report 2018 is the most comprehensive report on the bug bounty and vulnerability disclosure ecosystem. It contains a detailed analysis of 78,275 security vulnerability reports reported over the past year by ethical hackers through more than 1,000 programs.
This report looks exclusively at the subset of those vulnerabilities and programs in the financial services & insurance industry.
Download the report and learn why the financial services and insurance industry has:
The second-fastest average time to bug resolution;
The third-fastest average time to bounty payment;
Paid $1.4M in total bounties to date.