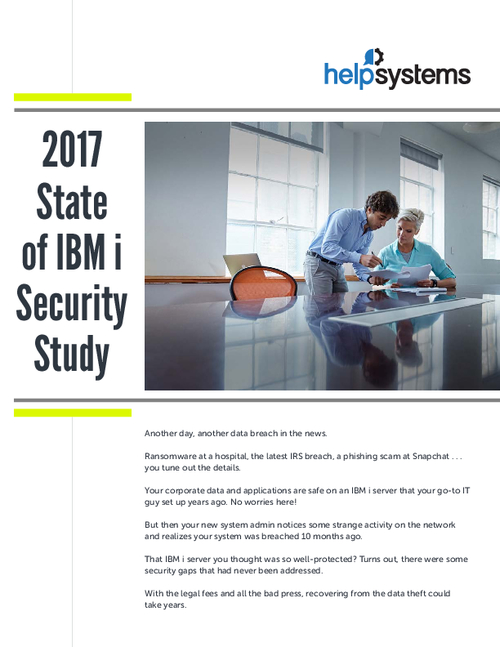 Drawing participants from healthcare, communication, transportation, finance, and many other industries, the 2017 State of IBM i Security Study analyzed 332 servers.
Now in its 14th year, the study provides compelling insight into security weaknesses affecting many IBM i systems. Some of the most dangerous defects include:
Unmonitored network access
Lax system auditing
Dangerous default security settings
The alarming results show improperly configured servers where users are allowed to keep default passwords and traffic passes through exit points like FTP and SQL unmonitored.
Download this whitepaper that reveals exclusive information about what tools and strategies organizations are using to secure IBM i-and where they're leaving the platform vulnerable.