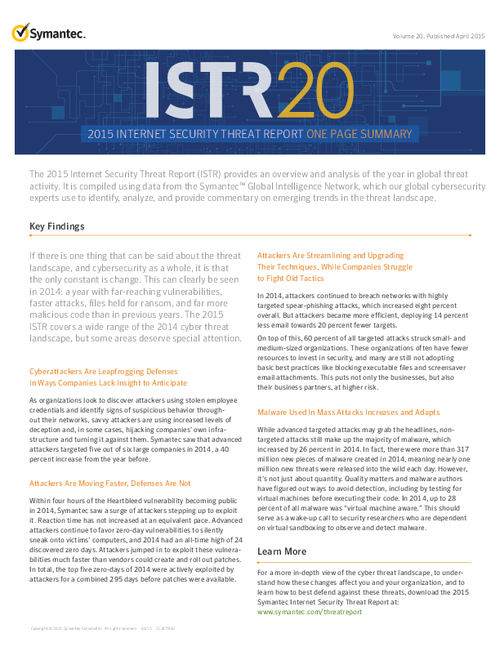 If there is one thing that can be said about the threat landscape, and cybersecurity as a whole, it is that the only constant is change. Get the latest on the threat landscape with this up-to-date overview, analysis, and key findings report. The 2015 Internet Security Threat Report (ISTR) provides an overview and analysis of the year in global threat activity. It is compiled using data from the Symantec Global Intelligence Network, which our global cybersecurity experts use to identify, analyze, and provide commentary on emerging trends in the threat landscape.
Download this white paper to explore
How cyberattackers are leapfrogging defenses in ways companies lack insight to anticipate;
How attackers are streamlining and upgrading their techniques and what types of organizations were most frequently targeted;
Why non-targeted attacks still make up the majority of malware.