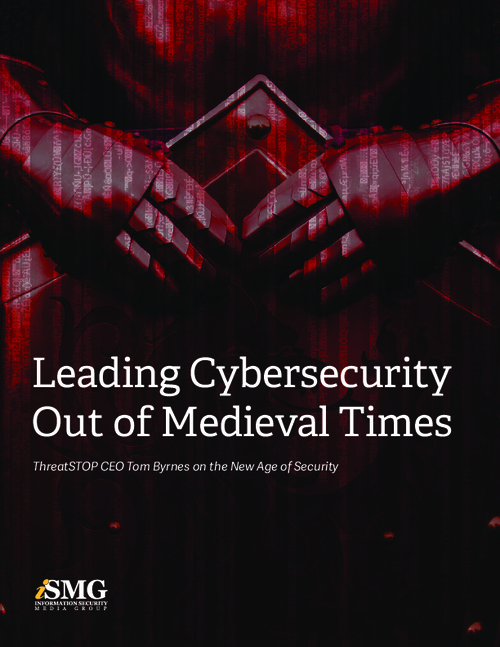 Today's security threats may be considered "advanced" by some, but ThreatSTOP founder and CEO Tom Byrnes believes many organizations are living in the medieval times of cybersecurity. How can they avoid slipping into the Dark Ages?
The key, says Byrnes, is to not allow the Internet to be home to organizations that - like medieval fiefdoms - seal themselves off in individual castles, sharing information and resources to none, and being preyed upon by hordes of cyber barbarians.
In an interview about improving cybersecurity, Byrnes discusses:
Why he believes cybersecurity is stuck in medieval times;
What it will take to avoid falling into the Dark Ages;
Why he is the leader and ThreatSTOP is the security vendor to help organizations improve their outdated approach to cybersecurity.