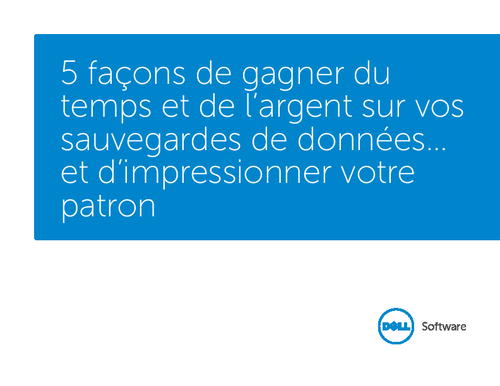 Working out the potential return on investment on a new server or application is relatively straightforward - if it enables you to do more in less time, profits are likely to go up, making it worth buying. If there are no obvious benefits, however, and no immediate gains, then the computation is far more challenging.
Download this eBook to explore:
The leading causes of downtime;
Solutions to consider;
What to do now.
Please note: This version of Dell's eBook is French language