What's the President's Influence on EMV?
'BuySecure' Puts Spotlight on U.S. Card Fraud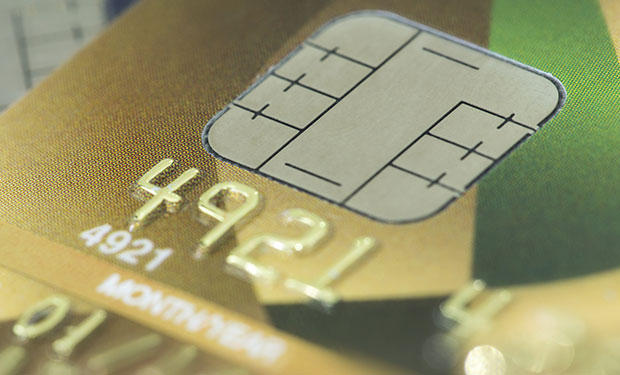 How much impact will President Obama's new BuySecure Initiative have on reducing payments fraud and accelerating the replacement of magnetic stripe cards with chip-and-PIN cards in the U.S.?
See Also: JavaScript and Blockchain: Technologies You Can't Ignore
Some experts, including Randy Vanderhoof of the EMV Migration Forum, say the president's initiative will push card issuers and retailers to move more swiftly with their migrations toward chip cards that use the EMV standard.
Others, however, say the president's push won't have much influence on how quickly the U.S. market moves toward chip and PIN.
Regardless of its long-term impact, the president's announcement is putting the need for stronger card security in the spotlight, with EMV being just one piece of the fraud-prevention puzzle.
And while fraud-fighting experts acknowledge a shift to EMV cards, which store data on an encrypted microchip rather than a magnetic stripe, is needed to help combat fraud, they say the rollout of EMV-enabled cards and point-of-sale terminals still has a long way to go in the U.S. because of the size and cost of the task. And they note that banking institutions have to be prepared to address anticipated shifts in fraud to card-not-present environments, such as e-commerce, once EMV is completely rolled out.
President's Initiative
On Oct. 17, the president signed an executive order directing the government to "lead by example" in securing card transactions and sensitive data.
Beginning in January, the federal government will start issuing chip cards for all its programs, including SmartPay and Direct Express. SmartPay is the program for issuing credit cards to government employees. Direct Express is the federal debit card program for distributing benefits, such as Social Security and Supplemental Security Income as well as programs for veterans and others.
Additionally, all POS terminals located in federal government locations, such as national parks and passport offices, also are being upgraded to accept chip payments.
Helping Build Momentum?
Vanderhoof, who serves as executive director the Smart Card Alliance as well as the EMV Migration Forum, says the president's initiative will help boost momentum for the shift to chip cards.
"It is a good move by the president to make the federal government a leader as the U.S. transitions to EMV chip cards," he says. "The president's remarks are a validation of commitment already in place from the payments brands, issuers and leading merchants to move the U.S. market to more secure chip payment cards. As a large issuer of debit cards, the federal government is leading by example," he says, demonstrating that chip cards are needed to protect consumers and merchants alike from fraud.
JPMorgan Chase, Citigroup and U.S. Bank, which provide debit cards for government benefits, will be leaders in the EMV migration, Vanderhoof says. Their contracts with the government will be re-written for chip cards, he adds.
"The merchants most likely to accept government benefit cards are likely to be early enablers for EMV," he says. Supermarket chains, convenience stores and general merchandise retailers will likely be among the first to complete upgrades of their point-of-sale terminals to accept EMV, Vanderhoof says.
Impact on Banks
But how much of an impact will the president's program have on banks?
Frank Keating, president and CEO of the American Bankers Association, says that even without a push from the White House, banks are already investing hundreds of millions of dollars annually to improve fraud detection.
And David Pommerehn, senior counsel and assistant vice president of the Consumer Bankers Association, says the president's initiative won't have much of an influence because banks and retailers are already making strides toward EMV.
"Most financial institutions have already begun that process," he says. "But it does take time, and there are resources that are needed to implement EMV. It's going to take smaller institutions and retailers longer to get there."
Pommerehn says he doubts EMV will ever live up to its promise of dramatically reducing card fraud. Instead, EMV will likely spur a migration of fraud from the face-to-face, card-present environment to the card-not-present environment, as it has in other nations.
David Pommerehn discusses why EMV is not a cure-all for card fraud.
And he also doubts that the U.S. will ever see a complete migration to EMV cards. "We'll see how it plays out in late 2015, when the liability shift will take effect," he says.
As of October 2015, the card brands have said merchants that don't accept EMV cards will be liable for fraud that results on magnetic-stripe transactions at the physical point of sale as a result of skimming or some other compromise that EMV could have prevented. The card brands, however, have not set a mandate for EMV adoption for merchants or consumers.
The problem, Pommerehn says, is that mag-stripe cards and chip cards will have to co-exist, perhaps indefinitely.
"The whole ecosystem here has to change in order for this to be effective at the point of sale," he says. "That's the problem. Without full adoption of a particular technology, such as EMV, it leaves the door open. This is why we have to look at other technologies, like tokenization, and not just EMV."
Pommerehn says, however, that the government will stop short of mandating the use of EMV.
"To mandate EMV is not a good move, and the government knows that," Pommerehn says. "In a year, EMV might not be relevant at all. What we need to do is just look at how we deal with data security and communicate with each about how we move forward with innovation. I think everyone is agreement that a mandate for EMV would not be a good thing."