What's the Next Big Money Laundering Threat?
Expert Offers Insight on Cross-Border Risks, Mobile Devices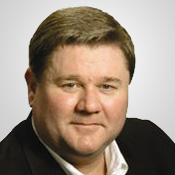 Bulk cash smuggling and mobile technologies - these are among the latest, greatest money laundering risks to banking institutions.

And in an exclusive interview, former police investigator Sullivan outlines:
How bulk cash smuggling works;
Red flags institutions should monitor;
Why mobile technology poses the next big money laundering threat.
Sullivan is a former Investigator with the NY State Police and was the state investigations coordinator assigned to the NY HIFCA El Dorado Task Force in Manhattan. He has more than 20 years of police experience. Sullivan possesses a Masters in Economic Crime Management and is both a certified anti-money laundering specialist and certified anti-money laundering professional. He is also the director of AMLtrainer.com.
TOM FIELD: What are the latest trends in money laundering? Hi, this is Tom Field, editorial director with Information Security Media Group, and I'm talking with our resident expert in money laundering, former police officer Kevin Sullivan. Kevin, it's a pleasure to talk with you again.
KEVIN SULLIVAN: Hi, Tom it's a pleasure to be here. Thank you very much.
FIELD: You and I have talked an awful lot about trends over the years. We've talked about virtual money laundering. We've talked about money mules. A year ago we were talking about rabbis being arrested in money laundering schemes. What do you find to be the hot topic so far this year in money laundering?
SULLIVAN: So far this year, the hot topic is the old expression 'What's old is new.' It seems to be bulk cash smuggling, and what that is - it's usually the result of an illegal narcotic operation or some form of black market peso exchange, trade-based money laundering process or perhaps just the final pieces of the puzzle of some type of scam or fraud or associated crime.
Now, the department of justice described the Mexican drug trafficking organizations as the greatest organized crime threat to the United States. Well, when you sit back and think about that for a minute, that's pretty interesting, and with that is the cross border pipeline, which moves products between Mexico and the United States both north and south. And the primary goods flowing northbound are cocaine, human traffic, gang members that they hire to be enforcers for the drug lords and marijuana.
The products that head southbound are large amounts of cash, stolen cars and weapons. Now, it's estimated that the Mexican cartels smuggle approximately $20 to $30 billion a year. And about 25% to 50% of that money is laundered through a Mexican financial institution. Unfortunately, financial institutions in Mexico are not always regulated with AML in mind. However, several Mexican financial institutions have recently ceased to accept cash deposits, specifically in geographical areas that have a high criminal enterprise history.
Now, they've also done very recently -- the Mexican government has announced that it would limit individual bank account holders to deposits of no more than $4,000 a month. Now, this may not sound like much to you or I, especially when I know that high salary that you make there, Tom, but does not affect the average Mexican household because they make--the average Mexican household makes far less than $4,000 a month. So what happens here is that the bulk cash that is made in the U.S. from the criminal organizations has got to get transported across the border. There are 417 official border crossings between the U.S. and Mexico, and note I said "official" border crossings. One of the methods that the bulk cash smugglers will use is a form of smurfing or structuring where an individual carries approximately $5,000 to $10,000 on his person and crosses the border.
Now, that certainly seems easy enough, but they also use a non-bulk cash format. They'll use their criminal proceeds through wire transfers. They will use stored value cards, which I'm not sure if we talked about. We may have talked about that in one of the webinars. And another example of a trade-based money laundering is something interesting that's popping up on the borders - second-hand clothing stores. And reportedly there are hundreds of establishments that sell large quantities of second-hand clothing, which is then introduced into Mexico via illegal methods, of course, because of importation of second-hand clothes into Mexico is prohibited due to sanitary reasons.
So, as I said a million times before on any of webinars and we've talked before, anything of value can be laundered. So here's an example of second-hand clothing being laundered. Stored value cards used for laundering. So let me just--to give your listeners an idea of what I'm talking about here let me just take you through a typical bulk cash smuggling scenario. Money from the local drug sales here where I am in New York is usually taken to a stash house, or they may refer to it as a central counting location. That money arrives in the streets in the form of small bills, usually fives, tens, 20's because much to my chagrin the local drug dealers don't usually take an AMEX card, so everything happens in small bills.
Well, small bills need to be refined, and when I say refined what that means in AML terms is you take small bills and turn them into large bills, and the reason you turn them into large bills is because it reduces the mass size and makes it easier to conceal. It's a lot easier to conceal $1 million of hundred dollar bills than it is $1 million of singles. Further, what they do is they vacuum pack it in plastic bags and surround it with coffee grounds and pepper or smelly substances to attempt to thwart the drug-sniffing dogs, and they hide it in a vehicle, usually cars or trucks and usually use some sort of advanced electronic trap compartment.
And they rotate vehicles, they rotate drivers so they don't see the same car, the same driver, the same license plates. They're not stupid about it; they're very bright. Further, they use advanced counter surveillance techniques, so they're surveying us. They will also be at the border crossings on both sides, using high tech communication gear, and they're just watching the border crossing to look and see what lane looks to be the best lane to go through and if there's anybody getting pulled out.
So they're very high tech. Don't ever think that they're just dopey guys just moving some cash around. They're very, very sophisticated techniques that they use. So that's what's the latest that's been going on and a really hot topic right now back in the money laundering world.
FIELD: How do you recommend that banking institutions on the U.S. side of the border deal with an issue like bulk cash smuggling? What do they have to be looking out for?
SULLIVAN: Well, that's a good questions because on the surface it may seem like, well, what does that got to do with the U.S. bank? So let me tell you that about two years ago the DEA, ICE in conjunction with FinCEN created a list of possible red flags of suspicious behavior that might be indicative of bulk cash smuggling. So allow me to go through a couple of them.
One would be an increase in the sale of large denomination U.S. bank notes to Mexican institutions. Another might be large volumes of small denominations of U.S. bank notes being sent from Mexican casa de cambios to their accounts in the U.S. via armored transport or sold directly to U.S. banks. There could be multiple wire transfers, which would be initiated by a casa de cambio that directs U.S. financial institutions to remit funds to jurisdictions outside of Mexico that have absolutely no apparent business relationship with that casa de cambio.
And of course, there's the refining or the exchange of small denomination U.S. bills for large bills. So they came out with a list of about eight, nine, 10 different red flag scenarios, which is available on the FinCEN website. Not a bad concept for all banks to look at just to see if they are being used in some form of cross border bulk cash smuggling, because banks are not immune to this.
FIELD: Now, Kevin, you mentioned FinCEN, and I know there's been some AML clarification and guidance issued so far this year. What's your take on the most important elements for banking institutions to be paying attention to?
SULLIVAN: The very most interesting one actually was something quite recently that had to do with broker and beneficial ownership. Several of the brokered dealer associations have complained to FinCEN about the guidance or lack thereof concerning beneficial ownership, and their point to FinCEN was that one, there was no manual like the FFIEC manual that really spelled out what you should or shouldn't do or what examiners need to do when they come walking in the door. They really don't have that for broker-dealers.
Another one of their grievances was specifically on how beneficial ownership is detailed, and I think their quote was that they think that it is impossible for financial institutions to verify beneficial owners, as the guidance that FinCEN suggested, given that most entities organized under U.S. law are not required to disclose information about their beneficial ownerships. So it does bring up a, kind of, a catch 22 situation.
And finally the broker-dealer association last thought was that if the new FinCEN rule on beneficial ownership, that was initially to deal with U.S. Patriot Act Section 312, which has specifically to do with private banking and correspondent accounts and beneficial owners, and you had to know the beneficial owner of your private banking and correspondent accounts. And now it seems that FinCEN wants to expand that to all accounts across the board, but it just isn't written up that way, and there is a little confusion and debate with the trade associations about that and does that rule expand to all accounts, or is it just private banking and correspondent banking?
FIELD: We're headed into the second half of the year now. In terms of the threats that you're taking a look at and guidance you might expect, what are the trends that we really ought to keep an eye for as we make the rush toward 2011?
SULLIVAN: Okay, I'm going to give you one big one, and I like to look at this like a baseball scout, where a scout goes out and looks at college players and high school players and minor league ball players and tries to figure out what guy has the five tools necessary to become a major league ballplayer. Well, I try to look at it where would I focus myself if I had unlimited funds. Which of course, law enforcement does, and the banks don't, but if I had to predict what's going to be the next big thing -- it's mobile technology. I'll tell you why mobile technology's going to be big, or it has the potential of being big, and also a big money laundering issue.
With the addition of the smart phones there's a new key technology that's called near field communication. What that is, it's a form of radio frequency identification that lets a cell phone act like a contact list card, and with all the benefits that a smart phone brings also. And what this does is this intelligence allows for the conception of an e-wallet. Now, just think of where the problems could be here? As you know, Tom, every time there's a new technology out there it takes a while before the good guys catch on to where the holes are -- where to plug the leaks. But the bad guys are out there right now. The bad guys are there exploiting this technology, and they know that it'll be a long time before the good guys figure out what the problem is and how to react to it.
And also what confused matters just like with one of the issues with stored value and ATM's, you're no longer talking about just a customer-bank relationship. You're talking about several entities in the way. A lot of third parties are involved. There're a lot of third parties that will be involved in mobile phone technology. Who's responsible? Who is responsible for checking beneficial ownership? Who is responsible for doing customer due diligence? It's a nightmare, and it'll be 10 years before we get on the stick and try to figure this out. And so if I were going to turn to the dark side tomorrow, one of the things I would do is heavily investigate mobile phone technology and how that's going to affect money laundering.
FIELD: Well, that's a good point because we've got lots of banking institutions now that are investing in mobile technologies and person to person payments, and it's good advice to go in there with your eyes wide open.
SULLIVAN: And don't get me wrong. I don't say that's a bad technology. Hey, look, if you look at credit cards and you can look at it from one aspect and say, well, gee there's a lot of credit card fraud going on there, therefore it must be bad. No, not at all. Of all the fraud that goes in credit cards, maybe it's a half of a percent. You know, there is a lot of check kiting that happens. Does that mean all checks are bad? No. I don't think that this is a bad thing. I think it's a good thing. Anytime you can move forward and get new technology and make life easier for people, that's a great thing. However, we have to realize with every great thing and every new technology, comes the timeframe when people will learn to abuse it, and we have to figure out how they can abuse it and how we take countermeasures.
FIELD: Kevin, as always I appreciate your time and your insights. Thank you so much.
SULLIVAN: Well, thank you very much, Tom.
FIELD: We've been talking about anti-money laundering trends. We've been talking with Kevin Sullivan. For Information Security Media Group I'm Tom Field. Thank you very much.