PCI 2010: Trends and Technologies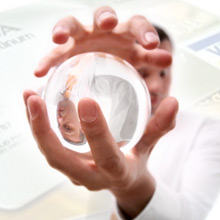 What is the future of the Payment Card Industry Data Security Standard (PCI)?
In 2009, PCI was discussed in the context of the Heartland Payment Systems and RBS WorldPay data breaches - is the standard adequate, and what does compliance mean?
In 2010, the talk will be about the next-generation PCI standard - the emerging technologies and applications that will enhance the security of payment card transactions.
Join a panel of PCI experts to hear:
The state of PCI today;
How emerging technologies such as tokenization and end-to-end encryption fit into the PCI evolution;
What is being done to ensure efficient, effective payments security for merchants and financial institutions.