Online Banking: How to Boost Brand Loyalty & Perceived Security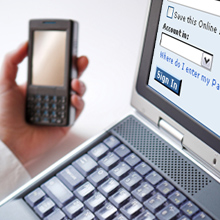 With competition at an all time high, a remarkable 41 percent of institutions are looking to offer new services - like Internet and mobile banking - to weather this tumultuous economy. But the industry is simultaneously battling a significant decline in consumer confidence.

So how can institutions nurture confidence, boost brand loyalty and capitalize on this amazing opportunity that is online banking? In this must-see webinar, industry luminaries share their market insight and offer actionable tactics to thwart threats and win over consumer trust.

Register for this webinar to:
See how your institution stacks up against the results of a recent study of customer perceptions in banking security;


Explore specific survey data revealing customers' willingness to adopt and pay for what they perceive to be valuable security measures; and


Learn how easy it can be to increase customer loyalty and win new business with leading-edge security solutions and strategies.