Governance & Risk Management , Privacy
Massachusetts Privacy Law Update: A Guide to Understanding and Complying with this New Data Protection Standard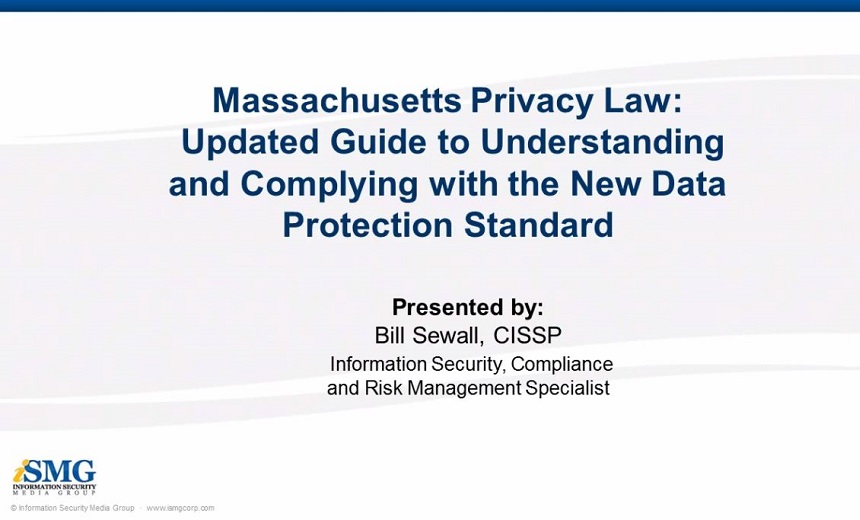 Irrespective of the state you operate in, this privacy law is applicable to any business extending credit to, or processing or storing data on customers in Massachusetts...
UPDATED IN FEB. 2010: Now that the Massachusetts "Standards for the Protection of Personal Information" is in effect, it may well be the toughest privacy law in the nation - and perhaps the new "gold standard" for data security legislation.
Register for this newly refreshed webinar to learn:
The latest details of the Massachusetts privacy standards;
How these amended standards may impact your business or agency;
The potential impact on federal privacy legislation.