Incident & Breach Response , Managed Detection & Response (MDR) , Security Operations
Inside the Investigator's Notebook: Ex-Secret Service Agent on How to Work More Effectively with Law Enforcement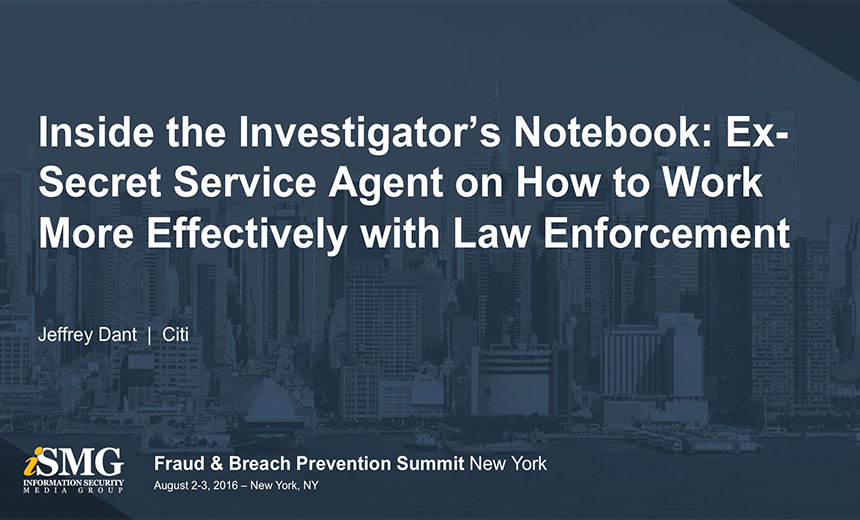 As the challenge of battling fraud and preventing breaches grows ever more complex, the necessity of Infosec professionals to build a close working relationship with law enforcement is well known. But how can you make sure this relationship works well for both parties?
See Also: Zero Trust Webinar: Research Insights Exploring the Actionable, Holistic & Integrative Approach to Security
In this session, you'll hear the unique perspective of someone who was in the U.S. Secret Service and is now working in the private sector for one of the largest financial service enterprises in the world. What was this adjustment like? What were the real eye-openers moving into the private sector? What is the value of having someone in the enterprise who understands how criminals work? You will learn:
The latest in prevention and security tools, controls and rules for financial transactions;
The importance of the private sector/law enforcement relationship, not just as a response to crime, but for the ability adjust prevention techniques based on the latest in threat intelligence and threat landscape shifts.
How to work more effectively with law enforcement - before as well as after a cybersecurity incident occurs.