Next-Generation Technologies & Secure Development
The Future of Banking Enterprise Access Management & Authentication - Emerging Technologies Insights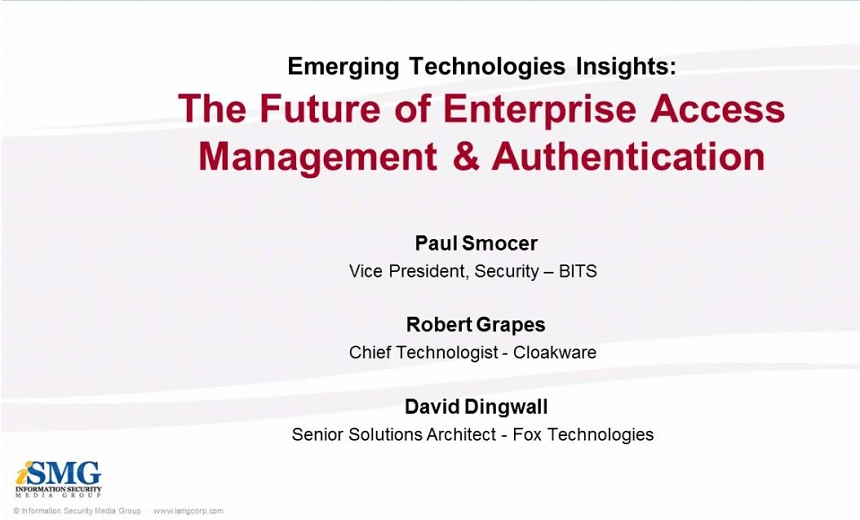 Second in a Series of New Roundtable Events Showcasing Emerging Technologies...
Hear about emerging trends in banking enterprise access management;


Find out how employee access management and authentication can be improved with emerging technologies and new functionalities;


Learn how to reduce your vulnerability to employee threats and insider fraud.
At a time when the banking industry is in flux - institutions are failing and merging, and employee layoffs are widespread - it is imperative that banking institutions improve their enterprise Identity Access and Management (IAM) practices.