Fireside chat with Arnaud Coustilliere, Former Admiral, president of FR CYBERCOM, Former Global FR MOD CIO.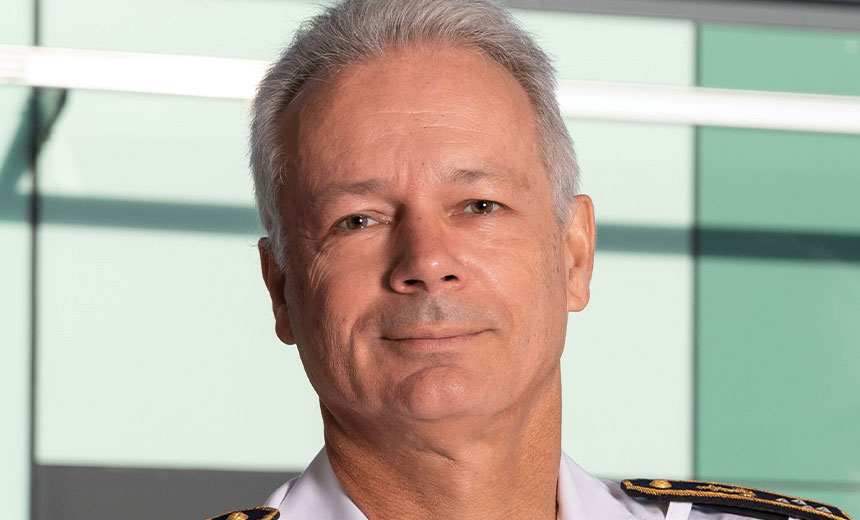 With a long experience as a naval officer, a ship commander, director of information systems for the French Ministry of Defense, and now a vision of private companies valuable for all CISOs, we will put into perspective several key themes, such as hacking back and the questions it raises in terms of the geopolitics of cyber-warfare, the security of vital organizations (CNIs) in their digital transformation, cyber-resilience planning and what the military approach can teach us. Finally, we will conclude with the problems and solutions regarding data sovereignty.
See Also: Fireside Chat | Zero Tolerance: Controlling The Landscape Where You'll Meet Your Adversaries
Avec une longue expérience d'officier de marine, de commandant de Navire, de directeur des systèmes d'informations pour le ministère de la défense, notamment pour les opérations militaires et maintenant une vision des entreprises privées précieuse pour tous les CISO, nous mettrons en perspective, avec Arnaud Coustilliere (ancien amiral, ancien directeur CYBER COMMAND France, et actuel président du Pôle d'excellence Cyber) plusieurs thèmes clés, comme le hacking back et des questions que cela soulève en droit en matière de géopolitique de la cyber-guerre, la sécurité de OIV (Organisations d'importance vitales) dans leur transformation numérique, la planification de la cyber-résilience et ce que l'approche militaire peut nous enseigner. Enfin nous terminerons par les problématiques et les solutions en matière de souveraineté des données.
Du coup c'est vous vous ouvrez le bal de ce sommet sur la cybersécurité France d'ISMG, avec une discussion ambitieuse sur de nombreux thèmes, de la guerre cyber, en passant par les entreprises et infrastructures stratégiques et enfin la souveraineté des données.