Board Responsibilities for IT Risk Management: Building Blocks for a Secure System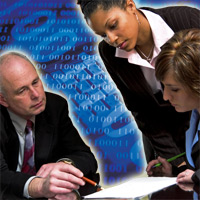 Board members and senior management are responsible for planning and implementing an IT risk management system that works. But they must understand the risks and safeguards - and in these challenging times they especially must know their legal accountability, as dictated by such regulations as the Gramm-Leach-Bliley Act (GLBA) and the ID Theft Red Flags Rule.

Register for this webinar to learn:
Comprehensive guidance on information security specifically for board members;
The board's role in planning, researching and implementing an information security program;
Tips and techniques for information security administration and management.