FFIEC Authentication Guidance , Standards, Regulations & Compliance
Beyond the FFIEC Authentication Guidance: Prepare for Future Threats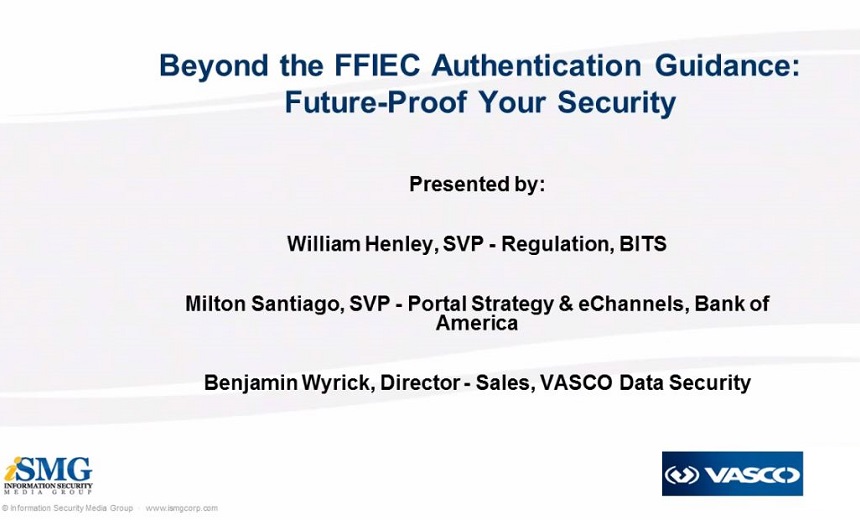 Cyber crime against financial institutions has evolved dramatically since 2005. This evolution is what inspired the FFIEC Authentication Guidance update. But how will cyber threats evolve in the years ahead and what can banking institutions do today to protect themselves tomorrow?

Join banking security experts and a former banking regulator to learn what financial institutions must be doing today to ensure data and transaction security tomorrow.

View this webinar to learn:
What FIs need to do before the deadline to conform with the new guidance;
Why the leaders in the banking space are taking the initiative to go above and beyond the guidance recommendations;
Why compliance does not equal true security: what FIs should be doing to achieve real security.
See Also: Live Webinar | Breaking Down Security Challenges so Your Day Doesn't Start at 3pm