Next-Generation Technologies & Secure Development
Application Security Testing and OCC Bulletin 2008-16 Compliance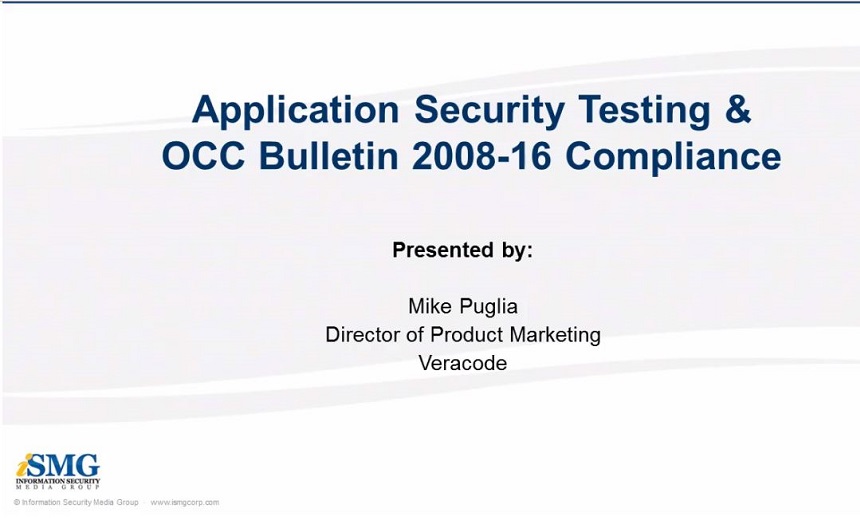 Manage your application security risk and comply with OCC Bulletin 2008-16 cost-effectively...
Hear about how leading organizations are leveraging Bulletin 2008-16 as a blueprint for securing third party applications


Learn about contract language you can use in SLAs to demand secure software from third parties


Learn how you can cost-effectively manage the risk of built, bought or outsourced code without additional hardware, software or personnel investments
Your IT organization - no matter what the size - is learning to do more with less. Yet whether you choose to build applications internally, purchase third party software or outsource your needs, the burden of managing IT security risk - and specifically application security risk - has not reduced.
This webinar will discuss cost-effective measures your organization can take to secure your applications, comply with OCC Bulletin 2008-16 and develop an effective, comprehensive application security strategy.