Critical Infrastructure Security , Cybercrime , Cyberwarfare / Nation-State Attacks
Washington Secretary of State to Head Election Security
Kim Wyman Enters Biden Administration as Key Election Security Leader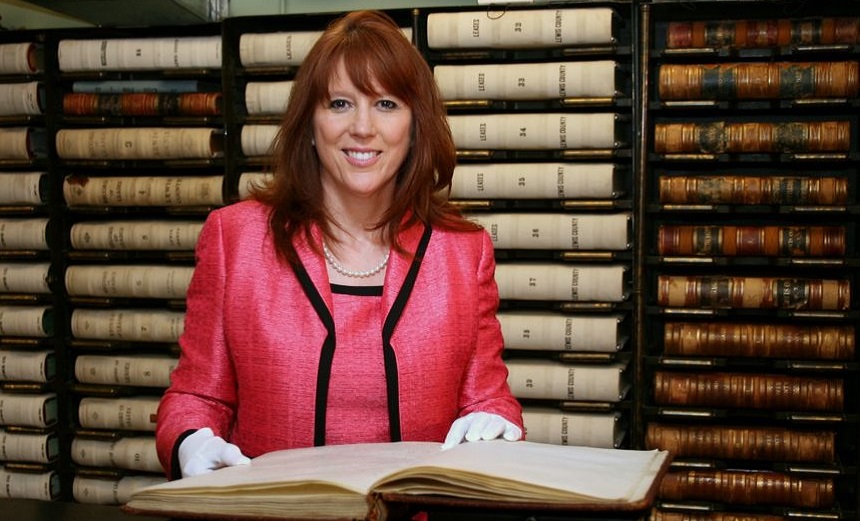 The U.S. Cybersecurity and Infrastructure Security Agency announced this week that Washington Secretary of State Kim Wyman has been named the agency's senior election security lead. She will become a top security official within the Biden administration, inheriting a role that has garnered public attention following interference in 2016 and fraud claims in 2020.
See Also: Live Webinar | Cyber Resilience: Recovering from a Ransomware Attack
In a statement on Wyman's new position, CISA says: "As an expert on elections and experienced secretary of state, her appointment speaks to the agency's dedication to working with election officials throughout the nation in a nonpartisan manner to ensure the security and resilience of our election infrastructure."
Wyman, Washington's 15th secretary of state, was first elected in 2012 and is just the second woman to hold the office. She previously served as elections director in Thurston County, Washington, for nearly a decade and served three terms as the elected Thurston County auditor, from 2001 to 2013.
CISA Director Jen Easterly says, "Kim's reputation is second to none and I am personally thrilled to have her lead CISA's election security efforts. Her decades of experience, unparalleled expertise, and unimpeachable integrity have earned her bipartisan respect at every level of government.
"Kim's deep knowledge of state and county government will strengthen our partnerships with state and local officials and enable us to expand our outreach to smaller election jurisdictions and private sector partners."
Wyman says, "I am honored to … support CISA's efforts to safeguard our election systems from cyberattacks and enhance the public's confidence in our elections."
In its statement, CISA says Wyman heads "one of the most multi-faceted offices in state government," and in addition to overseeing state and local elections, also heads corporation and charity filings, the Washington State Library, the Washington Talking Book and Braille Library, and the Washington State Archives.
Easterly says, "Free and fair elections are a cornerstone of our democracy; Kim and I share a common view that ensuring the security of our elections must be a non-partisan effort."
'Protect and Defend' Elections
In a letter shared on Twitter on Tuesday, Wyman confirmed she will step down from her role as Washington's secretary of state effective Nov. 19.
"The threats to our country's elections system continue each day and they must be met with a combined effort by IT and cybersecurity experts alongside election professionals at the local, state and federal level," Wyman wrote. "The goal is clear: We must protect and defend the constitutional pillar of our republic - elections."
Roger Grimes, a data-driven defense evangelist for the security firm KnowBe4, says, "Appointing an official head of division [here] speaks to the increased importance and relevance that ensuring that our elections are free of foreign influence and hacking has to today's electorate.
"I also think that picking a Republican during a Democratic-led presidency speaks volumes to communicating the impartial position that this is. It is very smart from a technical level and very smart politically."
"This appointment of Ms. Wyman shows that moving forward, election security will still be a priority for CISA," says Frank Downs, a former offensive analyst for the National Security Agency and director of proactive services at the security firm BlueVoyant. "Continued focus seems evident considering the impressive lift that CISA performed during the last election cycle … ensuring that the results were auditable and verifiable."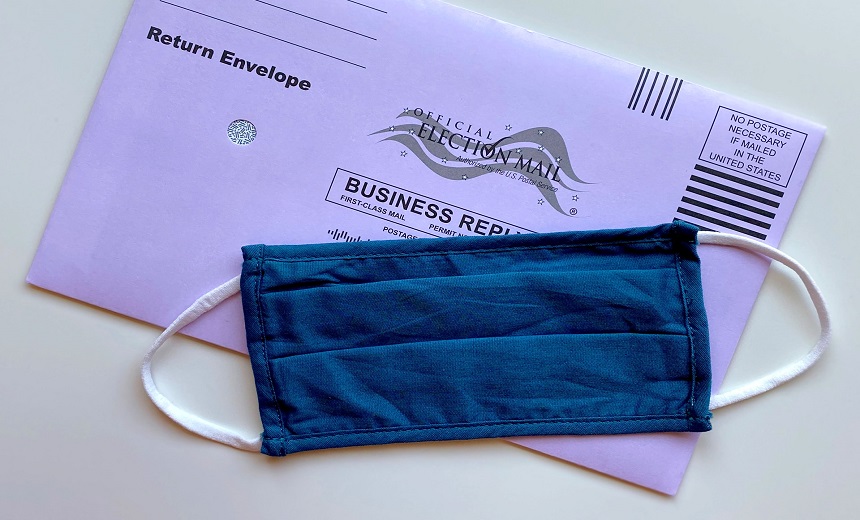 (Source: Tiffany Tertipes via Unsplash)
Security a Main Focus
Wyman's appointment follows a frenetic 2020 election cycle that saw CISA's then-Director Christopher Krebs get terminated by then-President Donald Trump, after the former announced that the presidential race was secure.
The Krebs-led CISA utilized a public website and Twitter profile to debunk the former president's fraud claims. As Washington's secretary of state, Wyman - whose state used only mail-in ballots - also refuted claims of electoral fraud.
Krebs took to Twitter on Tuesday to comment on Wyman's appointment: "Excellent news! Kim Wyman is the real deal and a true professional. Nice addition to the @CISAgov team as they continue to play a key role in defending democracy."
Krebs also tweeted: "This is great. @CISAgov continues to see personnel upgrades at all levels, from the director on down." He copied former election security lead at CISA, Matthew Masterson, who stepped down from the position in December 2020, just weeks after Krebs' public ousting.
Prior Elections
U.S. officials have said that the Russian government interfered in the 2016 election, targeting Hillary Clinton's campaign. Hackers reportedly accessed state IT systems and used fake social media accounts, among other tactics, to sow social discord in the U.S.
U.S. officials have also said that although the 2020 election was deemed secure, Iranian and Russian hackers accessed some voter registration data - though it reportedly did not affect the integrity of the vote. Separately, Trump described the use of mail-in ballots amid the COVID-19 pandemic as fraudulent, and the claims have continued past his term, which ended Jan. 20.
Last month, CISA's Easterly confirmed that the agency's "rumor control" website, used to combat disinformation and misinformation around elections, will remain active (see: CISA Launches Insider Threat Self-Assessment Tool).
CISA says the site "addresses election security rumors by describing common and generally applicable protective processes, security measures, and legal requirements designed to protect against or detect large-scale security issues."
Speaking last month, Easterly said, "[As] the sector risk management agency for election infrastructure, we are here to help, to make sure that state and local officials have the resources they need to be successful.
"We're in particular looking toward 2022, to make sure that state and local election officials have everything they need."