Visa Suspends ePassporte Cards
Says Suspension is to Address 'Program Deficiencies'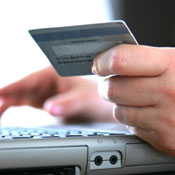 At the beginning of the holiday weekend in the United States, Visa suspended the services of a third-party agent, ePassporte.com.

"At the request of St. Kitts-Nevis-Anguilla National Bank (SKNA)," Visa said in a Sept. 7 statement, "Visa blocked network access for prepaid cards issued by SKNA and operated by ePassporte.com to address certain program deficiencies."

Visa says prepaid cardholders are still able to access their funds through SKNA or ePassporte.com. "Visa is committed to maintaining the integrity of its global payment network and routinely conducts due diligence to ensure Visa prepaid programs adhere to the company's stringent program requirements and controls."

ePassporte (www.epassporte.com) offers two consumer services: a physical debit card that can be used at ATMs and retail shops, as well as an internet payment facility. Businesses use ePassporte on their online retail sites, where they accept a Visa-branded card supplied by ePassporte.

Visa hasn't said for how long the suspension will be, but Debra Geister, senior director of AML and compliance services at LexisNexis' risk solutions, says there is buzz on the blogs "that this action is based on the recently released credit card guidelines."

Gwenn Bezard, co-founder and research director at Aite Group, says he's not so sure that this move by Visa is necessarily related to the new pre-paid card guidelines. "I don't see them related," Bezard says. "Visa does take action against its members at different times, imposing fines or even shutting various members down," he says.

Institutions should be on top of this issue and carefully review their programs, says Geister. Any prepaid programs that a financial institution is underwriting (especially in light of the new CARD ACT regulation) should be viewed as an extension of their AML program. Institutions should make sure they understand the programs, systems and detection capabilities that are in place in any third-party programs such as ePassporte. "Making sure that the financial institution has review of programs, identified risks and performed audits of those programs is a good idea in these situations," she says.

If a financial institution or merchants were to receive a transaction through ePassporte.com or the ePassporte Visa, given Visa's statement, they would be blocked through Visa, Geister says. The purchaser should be directed back to SKNA or ePassporte to get their funds back, "But it sounds like these cards will not be accepted on the Visa network."