Visa Pushes EMV in U.S.
Chip Proponents Say Incentives Will Tip Scale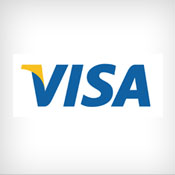 Visa has announced plans to support a U.S. move toward EMV, also known as the Europay, MasterCard, Visa chip standard.

On Oct. 1, 2012, Visa will expand to the U.S. its Visa Technology Innovation Program - a program the card brand announced in February for only overseas merchants. [See Visa Incents 'Dynamic Authentication.']

To qualify, terminals must be enabled to support both contact and contactless chip payments, including mobile contactless payments based on NFC [near-field communications]. Qualifying merchants also must ensure their systems do not store card-track data, security codes or PINs, and they must continue to adhere to the Payment Card Industry Data Security Standard.

Merchants' adoption of chip technology will not only help the U.S. payments infrastructure prepare for expected acceleration in mobile-based payments, Visa says, but will improve transaction security by providing dynamic authentication.

"Dynamic authentication is the key to securing payments into the future," says Ellen Richey, chief enterprise risk officer at Visa. "Adding dynamic elements to transactions makes account data less attractive to steal and takes more merchant systems out of harm's way, shrinking the battlefield against criminals. The migration to chip technology will be an important security layer and a critical step in a comprehensive strategy to use dynamic authentication across all markets and all channels."

To encourage merchants to buy in to the chip, Visa is offering incentives, such as eliminating the need for qualifying merchants to annually validate PCI compliance.

Randy Vanderhoof, executive director of the Smart Card Alliance, says the PCI audit waiver is an encouraging move. "That would apply for any merchant that has 75 percent of their transactions running through the mobile chip," he says. "That financial incentive should provide merchants with plenty of time to get some cost savings on the PCI side to help them upgrade their terminals for the chip."

Merchants that are not PCI-compliant within the next four years will see a shift in fraud liability, Vanderhoof adds. "With this offer, it's coming well before the liability shift; so providing the financial reward to the merchant will be in advance of that liability shift. That should provide incentive for them to move forward," he says.
'Stars Are Aligned'
Steve Elefant of Heartland Payment Systems says the mobile move is the most encouraging piece of the Visa story.

"I think NFC and EMV are the ways the industry needs to go, and we've been expecting this for a while," Elefant says. "But enabling this technology on the mobile device is what will help make the migration in the U.S. faster."

Heartland, which has been a proponent of enhanced card security measures since its highly publicized data breach in 2009, which led to the compromise of hundreds of thousands of cards, initiated its own move toward EMV and NFC when it launched its E3 POS terminal line designed for chip payments, and, more recently, its Mobuyle NFC mobile payments platform.

"I think the stars are aligned to make NFC happen," Elefant says. "With what Visa is doing here, with what Google is doing with the Google Wallet, there is a critical mass now. The problem has been a chicken-and-egg problem. The issuers haven't wanted to issue more expensive cards if merchants can't accept them; and merchants didn't want to make the move if there weren't enough cardholders out there. All of that is working itself out now."
Visa's 'Bone' For EMV Acceptance
So, why has Visa decided now is the time for the U.S.?

Vanderhoof says uncertainty surrounding the debit interchange debate likely kept Visa's announcement for the U.S. on the backburner. "The Durbin amendment certainly slowed down any bold moves," he says. "Now that that's been settled and the banks know what the final impact is going to be, I think the timing was right to move this forward. This might have happened sooner, had it not been for the uncertainty surrounding the Fed Reserve and their rulings on interchange."

Now that the interchange issue is settled and the Federal Reserve has said it will offer a 1-cent interchange incentive to card issuers that invest in enhanced debit-fraud prevention methods, financial institutions have a reason to move toward EMV. And many institutions, such as United Nations Federal Credit Union and California-based Fremont Bank, have already initiated progress in the EMV direction.

The primary catalyst for those institutions was fraud prevention and ubiquitous card acceptance.

Globally, Eduardo Perez, head of Visa's global payment system security, says Visa estimates about one-third of world's payment cards and about two-thirds of its payments terminals support EMV. European markets are furthest along in EMV adoption. Other markets, especially in developing or emerging countries, are staggered at various points along the migration chain.