Veritas Capital to Acquire BeyondTrust
Security Intelligence Firm Serves Multiple Markets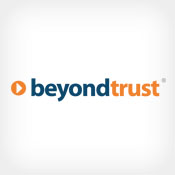 Private equity firm Veritas Capital will acquire BeyondTrust, a cybersecurity software company, from venture capital firm Insight Venture Partners. Financial details of the acquisition were not disclosed.
See Also: Live Webinar | Breaking Down Security Challenges so Your Day Doesn't Start at 3pm
BeyondTrust, which is based in Phoenix, has more than 4,000 customers in multiple business sectors, including government, technology, healthcare and financial services. It offers what it describes as "context-aware solutions for privilege and vulnerability management."
Veritas Capital is looking to accelerate BeyondTrust's growth in a cybersecurity market it says is benefiting from increasing regulatory requirements, high-profile data breaches and a complex IT environment.
"BeyondTrust is poised to continue its significant growth both with new customers and across our existing customer base," says Kevin Hickey, the company's president and CEO. The acquisition by Veritas will help the firm "to continue innovating our integrated cybersecurity software platform and to pursue enterprise and government markets."