U.S., Russia Hold Cybersecurity Talks
Collaborating on Measures to Quell Threats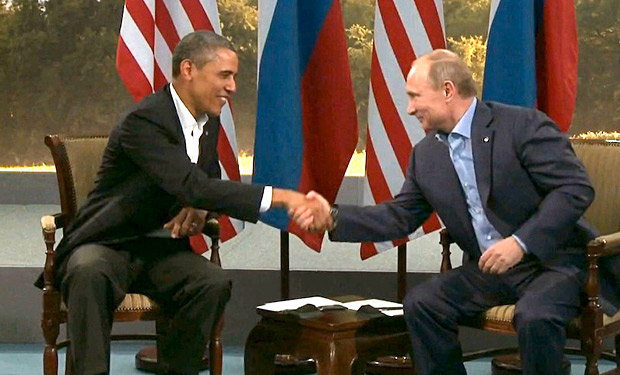 Representatives of the United States and Russian governments met last month in Washington in an effort to reduce tensions in cyberspace, according to the U.S.-Russia Bilateral Presidential Commission 2013 Joint Report issued Dec. 27.
The report says the inaugural meeting of the working group, which was held Nov. 21 and 22 in Washington, addressed a wide range of cybersecurity matters.
See Also: Live Webinar | Cyber Resilience: Recovering from a Ransomware Attack
White House Cybersecurity Coordinator Michael Daniel and Nikolay Klamashin, deputy secretary of Russia's Security Council, co-chaired the working group, which included Christopher Painter, the State Department's coordinator for cyber-issues, and Andrey Krutskikh, the Russian special coordinator for political affairs in the use of information technologies.
The cybersecurity working group session was an outcome of a June meeting between Presidents Obama and Vladimir Putin, who proposed the two nations collaborate in developing confidence-building measures to help secure cyberspace.
Both governments see these bilateral measures as a way to promote transparency and reduce the possibility that an incident involving information and communications technologies could unintentionally cause instability in cyberspace.
One of the confidence-building measures employs the use of the White House-Kremlin "hotline" and Nuclear Risk Reduction Centers in Washington and Moscow to facilitate reliable, real-time bilateral communications about malicious cyber-activity.
Making Practical Progress
"If there's a major cyber-event emanating from the other territory, we can use these communication mechanisms to make sure there's not a misperception or miscalculation," Painter said in an interview with Information Security Media Group conducted before the sessions (see Hotline's New Use: Avert Cyber Disaster). "That's important. We're not going to agree with China or Russia on every issue in cyberspace, to be sure, but we need to make practical progress that makes sure that we're answering the threats that are out there."
According to the report, the two delegations reviewed implementation of the bilateral confidence-building measures and discussed the promotion of regional measures in venues such as the Organization for Security and Cooperation in Europe and the Association of Southeast Asian Nations regional forum.
The delegations also addressed policy issues, such as norms of state behavior, cooperation to combat crime and cooperation on defense issues resulting from use of information communications technologies.
No dates have been announced for future meetings.
"President Obama encourages the commission's working groups to deepen and expand their engagement with Russia in order to remove barriers to trade and investment, increase security, and ensure that advances in science and innovation continue," says Caitlin Hayden, National Security Council spokeswoman. "By partnering with American and Russian civil society and private enterprise, the commission's working groups can have an enduring impact that yields a brighter future for Russians, Americans and people around the world."
Former White House Cybersecurity Coordinator Howard Schmidt, in a speech last year (see Howard Schmidt Resumes Private Life), explained why it's important to engage America's perceived cyber-advisories:
"We disagree vehemently about some ... things, we still don't want to focus our energy and time on things we don't agree on. Let's look at the things we can agree on internationally. ... At least get part of it done and work out from there."