Blockchain & Cryptocurrency , Cryptocurrency Fraud , Fraud Management & Cybercrime
US Department of Justice Reportedly Investigates FTX Hack
Unknown Actors Stole $372M From FTX Hours After It Filed For Bankruptcy in November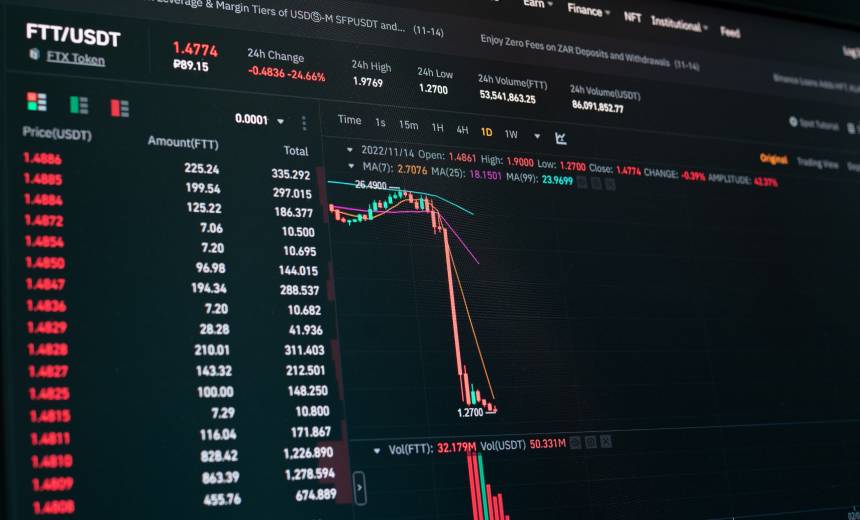 The U.S. Department of Justice is reportedly investigating the theft of nearly $400 million from FTX. The crypto exchange disclosed in November the day after it filed for bankruptcy that "unauthorized access" had led to the theft.
See Also: JavaScript and Blockchain: Technologies You Can't Ignore
The criminal investigation is separate from the fraud case the DOJ is pursuing against company co-founder Sam Bankman-Fried, Bloomberg reported.
Attackers stole at least $372 million from the company, after which the firm's executives moved the remaining funds under their control to cold storage wallets "to mitigate further risk," its filing for bankruptcy states.
Blockchain analytics and security firm Elliptic previously said a hacker had swapped more than $220 million for other tokens through decentralized exchanges, helping obfuscate the flow of funds on the blockchain and avoid seizure.
Amid reports the hacker had used cryptocurrency exchange Kraken to move funds, Kraken Chief Security Officer Nicholas Percoco tweeted: "We know the identity of the user." So far, he hasn't revealed a name, at least publicly.
The DOJ's National Cryptocurrency Enforcement Team is leading the probe, with support from the Manhattan federal prosecutors. The agencies did not respond to Information Security Media Group's request for comment.
The news comes on the heels of 30-year-old Bankman-Fried's arrest and voluntary extradition from the Bahamas and release on $250 million bail. A federal grand jury issued an eight-count indictment, charging him with wire fraud, commodities fraud, securities fraud and money laundering, as well as violating campaign finance laws.
Bankman-Fried resigned as FTX's CEO on Nov. 11. The board of directors replaced him with attorney John Ray, a bankruptcy veteran who is investigating the company's alleged mismanagement of funds, and filed for Chapter 11 bankruptcy.
Testifying before the House Financial Services Committee on Dec. 13, Ray said that during Bankman-Fried's tenure, FTX lacked robust controls. "There were very few rules," he testified, adding that the rules that did exist were "made to be broken." Power at FTX, he said, was "concentrated in the hands of a small group of grossly inexperienced individuals who didn't implement controls in a firm entrusted with other people's money."
FTX lacked a complete inventory of wallets or a record of their location, and its keys were not centrally located and sometimes stored in plaintext, he said. The company was also continuing to investigate the hack, he said at the time.
"We are securing assets every day. This process will likely take months, but it's our number one focus," Ray said.
At a bankruptcy hearing on Dec. 20, FTX's administrators said they had secured more than $1.2 billion worth of assets, CoinDesk reported. This includes $720 million being stored by U.S.-based financial institutions, $500 million being held by FTX in other U.S. institutions, about $130 million in cash locked up in Japan, $6 million reserved for FTX's operations, and a majority of the missing millions held by an unauthorized, unidentified U.S. broker, they said.