Blockchain & Cryptocurrency , Cryptocurrency Fraud , Cybercrime
Ukrainian Police Shutter Allegedly Illegal Crypto Exchanges
Authorities Say Exchanges Allegedly Facilitate Money Laundering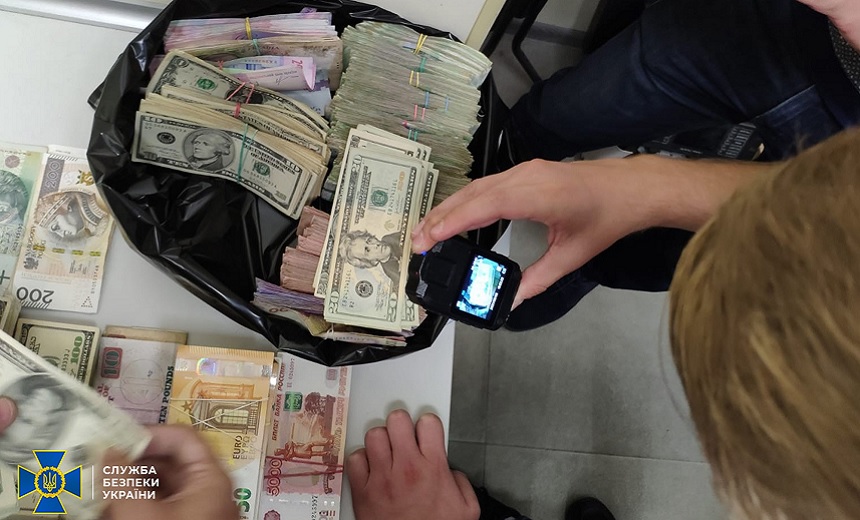 Ukrainian police this week shuttered a series of allegedly illegal cryptocurrency exchanges throughout the country that were processing about $1.1 million in virtual currency transactions each month.
See Also: Live Webinar | Cutting Through the Hype: What Software Companies Really Need from ASPM
This network of cryptocurrency exchanges allegedly began operating earlier this year and about 1,000 clients used their services each month. Of the $1.1 million in virtual currencies that the exchanges processed each month, the operators took a 5% to 10% commission on each transaction, according to the Security Service of Ukraine, which is the country's main law enforcement agency.
The exchanges are suspected of helping to facilitate money laundering services for various individuals. Security Service officials say that customers of these exchanges received funds from digital wallets from other exchanges, such as Yandex.Money, Qiwi and Webmoney, which are based in Russia and are banned in Ukraine.
"The clandestine cryptocurrency exchanges were in demand because they provided anonymity of transactions and possibility of money laundering," according to Ukrainian authorities.
The Security Service did not announce any arrests associated with the shuttering of the exchanges, but officials note the investigation is ongoing. A police spokesperson could not be immediately reached for additional comment.
The Trouble With Crypto
Besides closing these exchanges, the Ukrainian authorities seized equipment and gear from some of them, including:
Computers and servers that allegedly contained data about some of the exchanges;
Mobile devices with VPN software installed;
Seals and incorporation documents of dummy companies that are registered in Ukraine and allegedly used for money laundering activities;
About $37,000 in cash, in U.S. dollars and other foreign currencies.
Earlier this year, the Ukrainian Security Service targeted three other cryptocurrency exchanges in the country's Kyiv region that were also allegedly involved in money laundering schemes, officials say.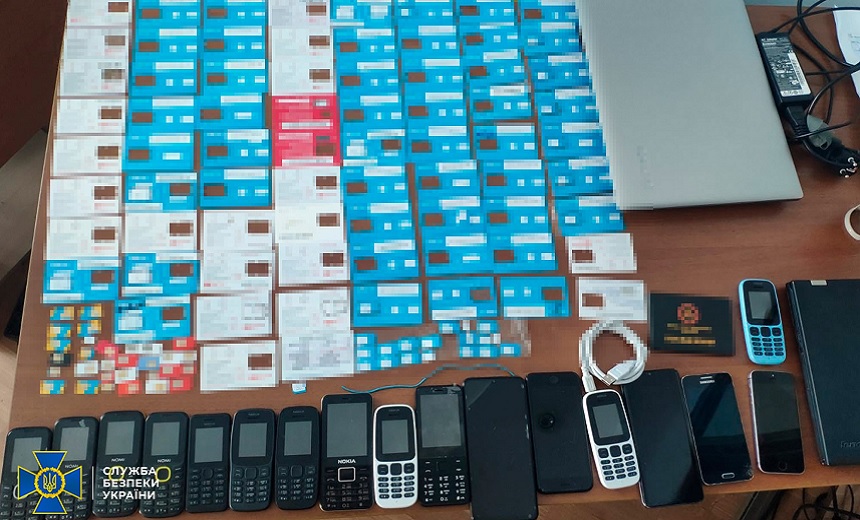 Mobile phones and other documents seized by Ukranian police (Source: Security Service of Ukraine)
Roger Grimes, a data-driven defense evangelist at security firm KnowBe4, notes that many of these exchanges appear to be actively advertising their alleged abilities to launder virtual currencies.
"It seems as if the community is promoting its use in illegal activities, sort of the way bitcoin was energized by the early dark web trading sites, like Silk Road," Grimes says. "The cryptocurrency users think they are keeping their transactions from the government to avoid paying excessive fees, privacy or legal reasons. They are going to learn that the government will get their money one way or another, even if it means destroying those cryptocurrencies."
The issue with cryptocurrency exchanges expands beyond money laundering. Earlier this week, a hacker breached the blockchain-based Poly Network platform to steal more than $600 million in cryptocurrency, although by Friday it appears that the attacker had returned about $340 million of virtual currency that was taken (see: Poly Network Says $600 Million in Cryptocurrency Stolen).
Grimes notes that while cryptocurrencies offer some level of anonymity, these virtual currencies can be traced.
"One of the ironic things about cryptocurrencies that have a blockchain back end is that while the users may be anonymous, their digital identities and their transactions are locked in forever," Grimes says. "As long as someone can link a user to a particular identity, they can then prove exactly what transactions came and went out of your cryptocurrency wallets."
Other Investigations
In addition to cryptocurrency exchanges that allegedly deal in money laundering, Ukrainian police have recently cracked down on other types of cybercrime. In the days leading up to a meeting between U.S. President Joe Biden and Russian President Vladimir Putin, the country's law enforcement authorities arrested six suspected members of the Clop ransomware operation (see: Ukraine Arrests 6 Clop Ransomware Operation Suspects).
That law enforcement operation also involved Interpol and law enforcement agencies in South Korea and the U.S., officials said.