Ukraine, US Sign Cybersecurity Pact
Agreement Focuses on Data Sharing, Conducting Joint Exercises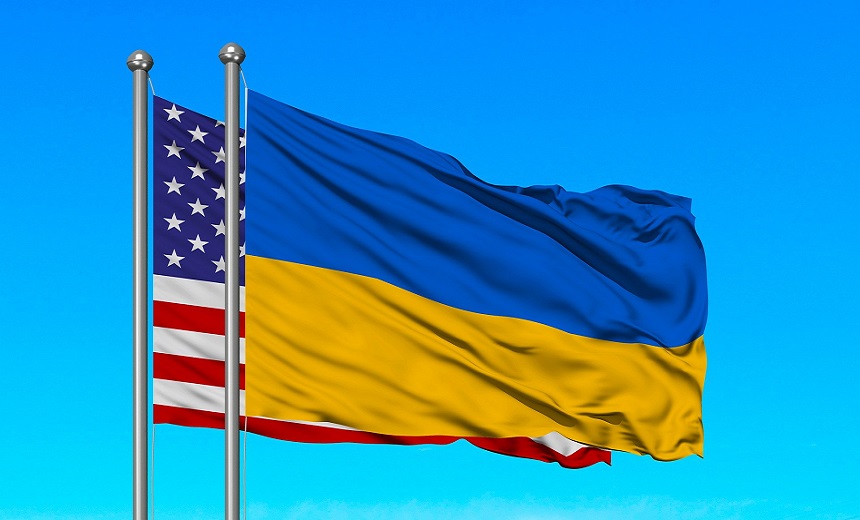 Ukraine and the United States pledged mutual cybersecurity support including information and technical exchanges in yet another sign of a deepening alliance between the two countries.
See Also: Fog of War | How the Ukraine Conflict Transformed the Cyber Threat Landscape
A memorandum of cooperation released Wednesday will increase real-time information sharing and "collaboration in cultivating a resilient partnership," said Oleksandr Potii, deputy chairman of the Ukrainian State Service of Special Communications and Information Protection.
The agreement is an "important step towards the integration of Ukrainian cyber defenders into the global expert environment," the Ukrainian government said in a statement.
Announcement of the memorandum came as Ukrainian law enforcement and cybersecurity officials met with the FBI in New York in a meeting focused on Russian nation-state cyber actors and cybercriminal groups.
The United States has sent more than $7.6 billion in security assistance to Ukraine following Russia's Feb. 24 invasion. Ukraine is reportedly gearing up for a counteroffensive in the Russian-held Kherson region while Russia has renewed missile attacks in the Ukraine's north.
The agreement will benefit the United States, said Cybersecurity and Infrastructure Security Agency head Jen Easterly. "Cyberthreats cross borders and oceans," she said, adding that the agreement should "collectively build global resilience against cyberthreats."
Russia appears to be treating Western critical infrastructure as off-limits for cyber operations even as Ukrainian network defenders face a nonstop barrage of malware attacks.
Nonetheless, U.S. President Joe Biden earlier this year reiterated warnings that the Russian government is exploring options for potential cyberattacks against the United States.
Ukraine on Thursday also signed a memorandum of understanding with Slovenia with the goal of developing "new technologies that promote the establishment of a secure global information space."