Cyberwarfare / Nation-State Attacks , Endpoint Security , Fraud Management & Cybercrime
UK Reverses Course, Bans Huawei Gear From 5G Networks
U.S. Sanctions Against Chinese Firms a Factor in Decision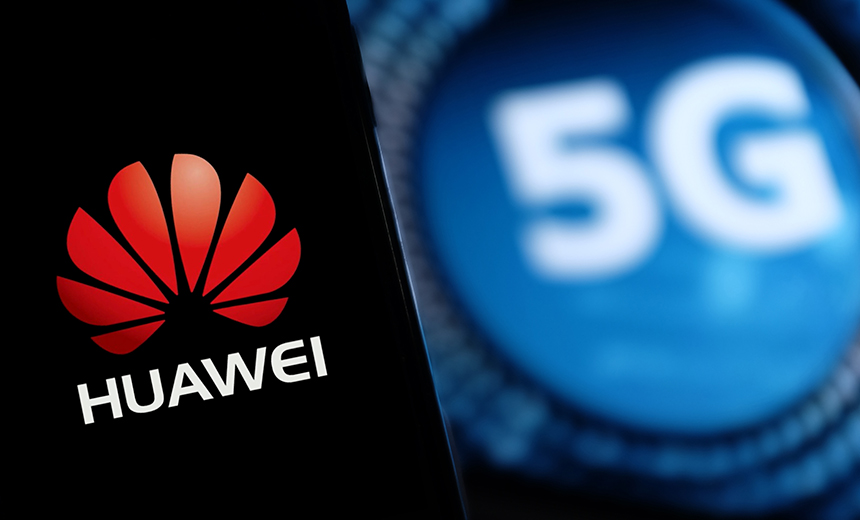 The British government officially reversed course Tuesday and will now ban Huawei's telecom gear from its 5G networks. The ban against use of the Chinese vendor's equipment will go into effect Dec. 31, with the goal of removing all Huawei equipment from the nation's 5G networks by the end of 2027.
See Also: Webinar | Prevent, Detect & Restore: Data Security Backup Systems Made Easy
The U.K. Department of Digital Culture, Media and Sport made the announcement in conjunction with the National Security Council chaired by U.K. Prime Minister Boris Johnson. The decision was prompted, in part, by White House sanctions announced in May that ban Huawei from using U.S. manufactured processors in its gear.
The U.K. National Cyber Security Center found the new U.S. restrictions against Huawei make it impossible for the British government to guarantee the security of Huawei equipment, according to a statement.
"Following U.S. sanctions against Huawei and updated technical advice from our cyber experts, the government has decided it is necessary to ban Huawei from our 5G networks," says U.K. Digital Secretary Oliver Dowden.
In January, British leaders went against U.S. wishes and decided to allow "limited" use of equipment from China's Huawei for the nation's emerging 5G networks (see: UK Approves 'Limited' Role for Huawei in 5G Networks).
U.S. Action
Since then, the White House, federal agencies and U.S. lawmakers have ratcheted up the pressure on Huawei and other Chinese firms, citing concerns over national security.
Earlier this month, the U.S. Federal Communications Commission officially designated Huawei and ZTE as national security threats, barring American telecommunications companies from using certain federal funds to buy their equipment (see: FCC: Huawei, ZTE Are 'National Security Threats').
In May 2019, President Donald Trump signed an executive order banning the purchase of telecommunication equipment from nations deemed to pose a spying risk (see: Trump Signs Executive Order That Could Ban Huawei).
Then in March, Trump signed a federal law that banned telecommunication firms from using federal funds to buy equipment from companies that are deemed a "national security threat" (see: Trump Signs Law Banning Federal Funding to Buy Huawei Gear).
Huawei's Reaction
A Huawei spokesperson says Britain's new stance is based on U.S. politics and trade policy and not security. The company is urging the U.K. government to reconsider its decision.
"Over the past 20 years, Huawei has focused on building a better connected U.K.," a Huawei spokesperson tells Information Security Media Group. "As a responsible business, we will continue to support our customers as we have always done. We will conduct a detailed review of what today's announcement means for our business here and will work with the U.K. government to explain how we can continue to contribute to a better connected Britain."
UK 5G Rollout Now Delayed
On Tuesday, Dowden informed the U.K. Parliament of the decision to start banning Huawei equipment by the end of the year.
"Today's decision to ban the procurement of new Huawei 5G equipment from the end of this year will delay rollout by a further year and will add up to half a billion to the costs," Dowden says. "This means a cumulative delay to 5G rollout of two to three years and costs of up to two billion pounds."
Although U.K. leaders initially approved in January a limited role for Huawei equipment in 5G rollouts, by May, they began reconsidering as a result of the increased White House sanctions against the Chinese telecommunications giant (see: Britain Re-Evaluating Huawei's Role in 5G Rollout).
The U.S. also threatened to cut off intelligence cooperation with the U.K. unless Britain dumped its plans to use Huawei gear, the Associated Press reports.
Other Implications
The decision to ban Huawei gear within 5G networks will also have an effect on the development of Britain's broadband networks.
"As a result, following security advice from our world leading experts, we are advising full fiber operators to transition away from purchasing new Huawei equipment," according to the government statement. "A technical consultation will determine the transition timetable, but we expect this period to last no longer than two years."
The decision will have no effect on equipment already in use for 4G networks, according to U.K. officials.
Weighing Security Threats
Thomas Hatch, CTO and co-founder at SaltStack, a Lehi, Utah-based cybersecurity firm, says governments around the world need to scrutinize whether tech vendors have close ties to governments that pose a potential security threat.
"Any time that we build a reliance on specific technology, it needs to be asked: 'Who controls this technology and how much control will they have over it in the future?' It is wisdom to be wary of allowing corporations associated with foreign powers who are ideologically opposed to us to have deep technical access to our communications infrastructure."