Fraud Management & Cybercrime , ID Fraud , Malware as-a-Service
UK Regulator Raises Concerns Over NortonLifeLock-Avast Deal
Firms Asked for 'Clear-Cut Solution' to Address Anti-Competition Concerns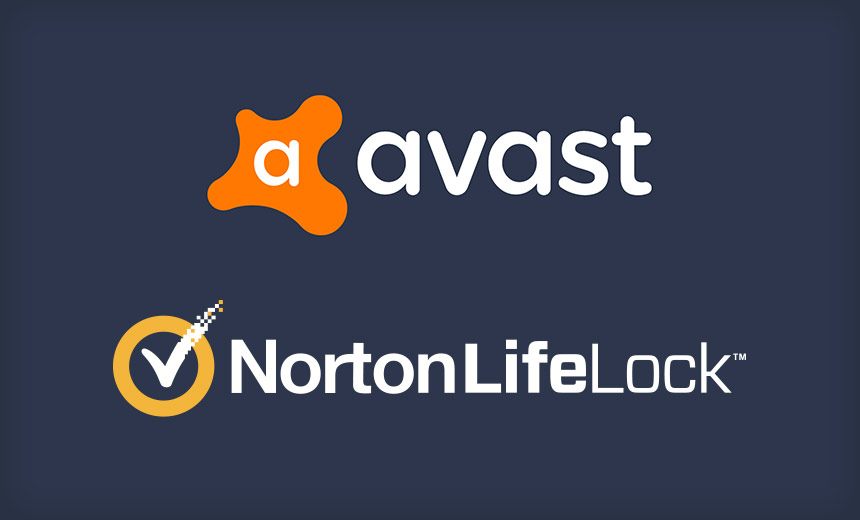 Cybersecurity company NortonLifeLock's $8.6 billion plan to purchase rival Avast has hit a snag. On Thursday, the Competition and Markets Authority, a U.K. regulatory body, expressed concerns that the deal between the companies may disrupt competition in the U.K. market.
See Also: OnDemand | Understanding Human Behavior: Tackling Retail's ATO & Fraud Prevention Challenge
Antivirus and identity protection firm NortonLifeLock entered into an agreement in August 2021 to acquire its rival, Avast, for between $8.1 billion and $8.6 billion (see: NortonLifeLock to Buy Avast for Over $8 Billion).
Arizona-based NortonLifeLock is primarily known for its Norton antivirus software and its LifeLock identity theft protection software, while Prague-based Avast has more than 435 million customers using its antivirus and VPN software.
Competition Concerns
At a time when a significant number of people live and work online, it is vital to have competitive cyber safety software, says David Stewart, executive director at CMA. "[But] NortonLifeLock's proposed purchase of Avast could lead to a reduction in competition in the U.K," he says, adding that this would ultimately offer consumers looking for cyber safety software a bad deal.
The two companies must offer a "clear-cut solution" to address CMA's concerns or risk being thoroughly investigated by the agency.
"NortonLifeLock and Avast now have five working days to submit proposals to address the CMA's competition concerns. The CMA then has a further five working days to consider whether to accept any offer instead of referring the case for an in-depth Phase 2 investigation," the U.K.'s regulatory body says.
In a statement, NortonLifeLock calls the news "surprising" and says that the deal is expected to benefit consumers around the world, including those in the U.K.
"Regulators from across the globe, including the U.S. Department of Justice, and in Europe, the German Federal Cartel Office, and the Spanish National Markets and Competition Commission, have reviewed and cleared the transaction," the statement says. "NortonLifeLock remains confident that the transaction should be approved and does not intend to propose any Phase 1 remedies. The company will continue to constructively engage with the CMA and their review."
The deal is now expected to close in mid- to late 2022.
A spokesperson for NortonLifeLock was not immediately available to comment.
A spokesperson for Avast tells Information Security Media Group that the strategic logic for the merger with NLL remains the same, with the combined company becoming a leading global consumer cyber safety business sharing a common vision to empower digital freedom for everyone.
"We remain of the view that this transaction will only benefit consumers in the U.K. We have worked collaboratively with the CMA throughout the review process so far, and this will continue into the next phase," the spokesperson says.
Proposed Deal
Under the agreement, according to a previous report, shareholders in the Czech Republic-based Avast would receive a combination of cash and newly issued shares in NortonLifeLock. The final price is based on Avast's closing share price of $27 on July 13, which is the day news broke that the two companies were discussing a possible deal (see: NortonLifeLock in Talks to Buy Antivirus Rival Avast).
The new organization was expected to operate under the NortonLifeLock name, maintain headquarters in Prague and Tempe, Arizona, and be listed on the Nasdaq stock exchange.
The companies previously said that they would combine Avast's strength in privacy with NortonLifeLock's identity capabilities to improve their ability to work with smaller offices and home office customers.
NortonLifeLock's Vincent Pilette was expected to remain as CEO, with Natalie Derse as CFO. Ondrej Vlcek, Avast's CEO, was expected to join NortonLifeLock as president and become a member of its board of directors. Pavel Baudiš, a co-founder and current director of Avast, was expected to join the NortonLifeLock board as an independent director.
Security firm Symantec purchased Norton from Peter Norton in 1990. In 2016, it added the identity theft protection firm LifeLock to its portfolio in a $2.3 billion deal. NortonLifeLock was then spun off in 2019, becoming an independent, publicly traded company.
Avast was founded in 1988 by Eduard Kučera and Pavel Baudiš as a cooperative - then named Alwil - that became a joint partnership in 1991, two years after Czechoslovakia's Velvet Revolution, when the country severed ties with the Soviet Union and changed its government.
Avast became a private company in 2010, before having its IPO in 2018. Kučera and Baudiš continue to control about 35% of the company's shares and sit on its board, The Wall Street Journal reports.