Twitter Sues Feds Over Disclosures
Accuses Government of Stifling Free Speech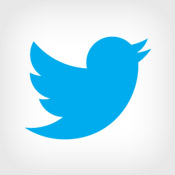 Twitter is suing the federal government, seeking to pave the way to publish its transparency report that documents the government's requests for user information.
See Also: Webinar | Prevent, Detect & Restore: Data Security Backup Systems Made Easy
Transparency reports disclose requests from the government to Internet companies for information about customers. But the government prohibits the technology enterprises from revealing details, such as the exact number of national security requests they receive. And Twitter argues that policy violates its First Amendment rights of free speech.
"We are entitled under the First Amendment to respond to our users' concerns and to the statements of U.S. government officials by providing information about the scope of U.S. government surveillance, including what types of legal process have not been received," Ben Lee, Twitter vice president of legal, says in a blog posted Oct. 7. "We should be free to do this in a meaningful way, rather than in broad, inexact ranges."
In its lawsuit, filed Oct. 7 in the federal district court in San Francisco, Twitter also argues that the restrictions imposed by the government constitute unconstitutional prior restraint.
Emily Pierce, a Department of Justice spokeswoman, issued a statement Oct. 7 saying the department has worked collaboratively with technology companies "to allow them to provide broad information on government requests while also protecting national security."
Seeking Transparency with Customers
Twitter and other online companies say they surrender information about customers to the government only if compelled by a court order, and they want to be transparent with their customers by informing them about information the government seeks.
Jameel Jaffer, deputy legal director of the American Civil Liberties Union, characterizes the Twitter suit as trying to untangle the web of secrecy rules the government enforces. "The Constitution doesn't permit the government to impose so broad a prohibition on the publication of truthful speech about government conduct," Jaffer says. "Technology companies have an obligation to protect their customers' sensitive information against overbroad government surveillance, and to be candid with their customers about how their information is being used and shared."
In January, the Obama administration unveiled a process to allow Internet companies to disclose information about government orders that seek specific, highly sensitive data about their customers (see U.S. Eases Surveillance Disclosure Rules). But the process had restrictions: Companies could publish information about the requests only once every six months, with a six-month delay, and only report the number of requests to the nearest thousand.
The government action earlier this year came after eight online companies - AOL, Apple, Facebook, Google, LinkedIn, Microsoft, Twitter and Yahoo - sent a letter to President Obama and Congress calling for reform of government surveillance programs and outlined their concerns about the way the National Security Agency monitors online and telephone communications (see Online Firms Blast NSA's Tactics).