Twitter Chat: The Latest Fraud Trends
Read The Entire Discussion Featuring Gartner's Avivah Litan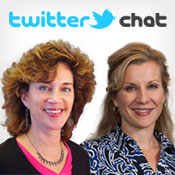 On Wednesday, Aug. 27, Information Security Media Group hosted a Twitter chat on the latest fraud trends. Analyst Avivah Litan, director of research at Gartner, offered expert insights about pressing fraud topics and had in-depth discussions with participants. Tracy Kitten, executive editor of BankInfoSecurity, served as moderator.
See Also: Live Webinar | Education Cybersecurity Best Practices: Devices, Ransomware, Budgets and Resources
Litan answered questions on account takeover, EMV, mobile wallets, and other fraud-related issues. When asked if a mobile wallet breach was worse than a real wallet loss, Litan said, "Bad mobile wallet design could lead to big loss, just like losing your regular wallet if your pants are too loose."
Below is the full transcript. Please leave your own comments, and join us for our next #ISMGprotalk, which will be announced soon.
If you'd like to learn more about fraud trends, attend one of our upcoming Fraud Summits.