Top 4 Card Breaches
Global Payments Breach the Latest in Series of Incidents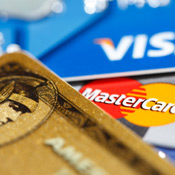 The Global Payments Inc. breach, which may affect more than 10 million cards, could be one of the four largest card-related incidents so far. Here's a look at three other top payment card breaches:
See Also: Live Webinar | Breaking Down Security Challenges so Your Day Doesn't Start at 3pm
Heartland Payment Systems. The company, another payments processor, announced on Jan. 20, 2009, that its network had been breached. At the time of the breach, Heartland handled transactions for 250,000 merchants. Subsequently, it was revealed through indictments that 130 million credit and debit cards were compromised by the breach. Convicted hacker Albert Gonzalez was sentenced to 20 years in prison for his involvement in the attack.
Hannaford. The Maine-based grocery chain in February 2008 confirmed that 4.2 million customer card transactions were compromised by hackers. Sensitive data was exposed when shoppers swiped their cards at checkout line machines and the information was transmitted to banks for approval.
TJX. The Massachusetts-based retailer revealed in 2007 that credit and debit card accounts were hacked in a data breach going back as far as 2003. Court documents later revealed more than 96 million customers were affected. TJX announced in December 2007 that it would provide up to $40.9 million for payments to certain financial institutions following the breach of its computer systems.