Top 10 Influencers in Banking InfoSec
Second Annual List of Financial Services Security Leaders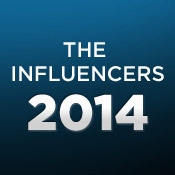 To acknowledge individuals and organizations that are playing critical roles in shaping the way financial services organizations approach information security and privacy, BankInfoSecurity and CUInfoSecurity have announced their annual list of Influencers.
See Also: Live Webinar | Breaking Down Security Challenges so Your Day Doesn't Start at 3pm
In 2013, some new and ongoing cyberthreats, such as distributed-denial-of-service attacks, plagued the financial services industry. But over the last year, banking institutions perfected steps to more efficiently mitigate their risks. And the industry is getting better at understanding its attackers and defending its infrastructure.
This year's Influencers list acknowledges the roles key individuals and organizations are playing in the cyberthreat fight. Each of these Influencers is having a substantial impact. Their influence ranges from information sharing and cyberthreat intelligence to customer education, big data analytics and emerging malware detection.
Our selections include some well-known figures and groups along with some less well known. But they all had an impact in 2013.
Our editors chose these individuals and groups because of their influence over the past year and the anticipated impact they will have in 2014. Selections were based on interviews, news coverage throughout 2013 and input from our boards of advisers. Influencers are listed alphabetically.

Click here to view the PDF version.
Embed this infographic on your site
Simply copy and paste the code below into your site content to embed the image.