Top 10 Data Breach Influencers
First Annual List of Organizations and Individuals with Maximum Impact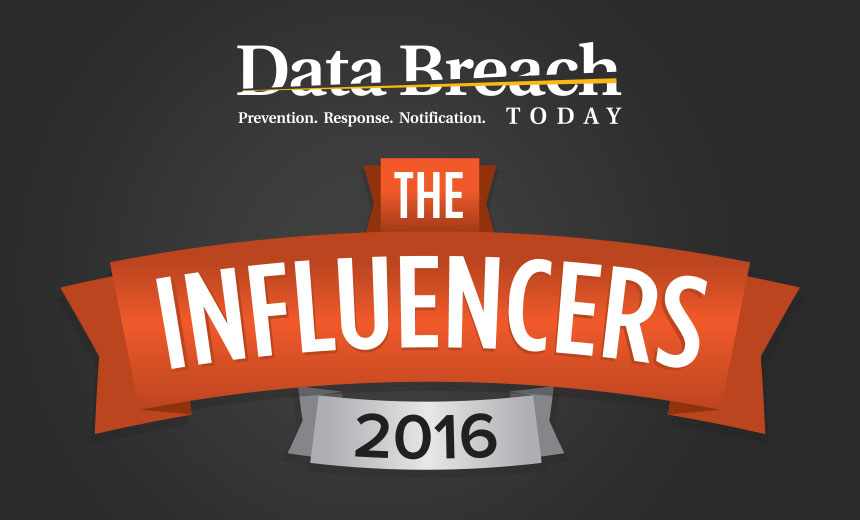 DataBreachToday announces its inaugural list of top influencers.
See Also: JavaScript and Blockchain: Technologies You Can't Ignore
What makes an influencer? Our standard centers on having an impact on the data breach landscape, whether good or bad. Expertise also counts, especially when it comes to helping consumers, businesses and government agencies make sense of - and hopefully better tame - the worldwide, growing data breach epidemic.
To assemble this list, we queried the DataBreachToday board of advisers and other leading information security experts to identify candidates, with our editors making the final decision on the 2016 lineup based on the impression they've left over the last year, as well as the impact we expect them to have in 2016 and beyond.