Tax Fraud: Scheme Spans 8 Years
Nine Banking Institutions Fooled in ID Theft Scam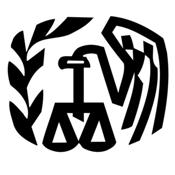 Five men who allegedly carried out an elaborate wire fraud scheme for more than eight years that resulted in the Internal Revenue Service paying some $10 million in fraudulent income tax refunds were indicted by a grand jury April 23 in Pennsylvania.
See Also: Live Discussion | The Toll of Identity Sprawl in the Complex Enterprise
At least nine banks and credit unions were fooled as part of the scheme, which involved opening bank accounts with stolen identities and then having fraudulent tax refunds deposited to those accounts, court records show.
The group is accused of electronically filing approximately 2,400 fraudulent tax returns seeking $21 million in refunds, says David Hickton, U.S. attorney for the Western District of Pennsylvania.
Hickton says the indictment of the five involved proves progress is being made to catch and stop identity theft.
"We are making significant progress in our efforts to uncover identity fraud and protect citizens from criminals who steal their personal information and steal their money," Hickton says. "We have dismantled a massive stolen identity ring that involved thousands of victims and tens of millions of dollars in losses."
But one executive with a medium-sized card-issuing institution in the Midwest, who asked not to be named, says this case illustrates why banks and credit unions have to ensure they conduct sufficient due diligence when new accounts are opened. The executive says institutions need to ask consumers to provide far more than driver's licenses and Social Security numbers to verify their identities. But requesting additional information is not yet a common practice among most banking institutions, the executive contends.
The Charges
Doherty Kushimo of Providence, R.I.; Saburi Adeyemi of Memphis; Abiodun Bakre of Ozone Park, N.Y.; Adetunji Gbadegeshi of Queens, N.Y.; and Adebola Mejule of Hempstead, N.Y., face charges of conspiracy to commit wire fraud and aggravated identity theft.
Adeyemi, Gbadegeshi and Mejule face up to 20 years in prison if convicted. Kushimo and Bakre could face steeper sentences of 38 and 26 years, respectively, if found guilty.
All five defendants also are subject to a maximum fine of $250,000 or twice the amount of loss to the victims, according to federal prosecutors.
The Scheme
According to the indictment, from December 2005 until March 2014, the five defendants, along with others, conspired to commit wire fraud, using stolen identities to file fraudulent tax returns.
Investigators believe the conspirators stole Social Security numbers, dates of birth and other information on the Internet and then traded it among themselves through e-mail accounts and other means of communication.
The defendants allegedly opened bank accounts at numerous institutions, including PNC Bank, Widget Financial, Treasury Department Federal Credit Union and Air Force Academy Credit Union, with fake driver's licenses, credit cards and Social Security cards. Those accounts were used to collect proceeds from their fraudulently obtained tax returns, prosecutors say. In some cases, the credit cards opened with stolen identities also were used for purchases related to the scheme, court records claim.