Account Takeover Fraud , Cybercrime , Fraud Management & Cybercrime
Suspected Hacker Faces Money Laundering, Conspiracy Charges
FBI: NYC Man Allegedly Found With Thousands of Stolen Payment Card Numbers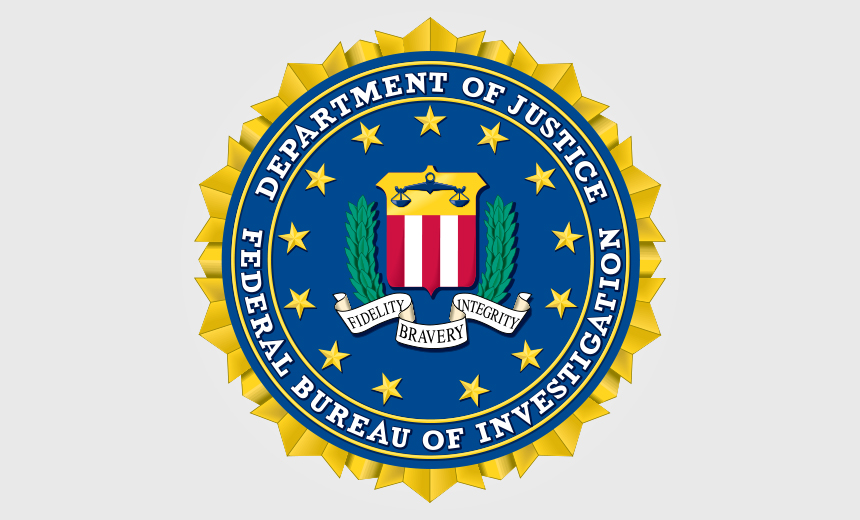 A New York City man is facing federal charges after FBI agents arrested him at John F. Kennedy Airport with a PC allegedly containing thousands of stolen credit card numbers, according to the U.S. Department of Justice.
See Also: Live Webinar | Cutting Through the Hype: What Software Companies Really Need from ASPM
Although he was arrested in March 2019 after returning from Ukraine, Vitalii Antonenko, 28, his indictment was unsealed this week by a federal grand jury on one charge of conspiracy to gain unauthorized access to computer networks and to traffic in unauthorized access devices, and one count of money laundering conspiracy, according to the U.S. Attorney's Office for the District of Massachusetts, which is now overseeing the case.
The conspiracy charge carries a possible five-year federal prison sentence and a $250,000 fine, and the money laundering charge carries a possible 20-year sentence and a $500,000 fine, according to the Justice Department.
Over the course of several years, the FBI alleges, Antonenko and two unnamed co-conspirators targeted vulnerable computer networks in order to steal credit and debit card numbers, expiration dates and other information, according to the federal indictment unsealed this week. In addition, the three allegedly stole personally identifiable information from victims, federal prosecutors say.
After selling this data, Antonenko and the other two co-conspirators used bitcoin, as well as banks, to allegedly launder money and hide the proceeds, according to the indictment.
Edward V. Sapone, a New York-based attorney representing Antonenko, told Information Security Media Group: "While a colossal amount of information has been released, size doesn't matter. Often times, big criminal cases turn on one fact. Here, the facts have not been tested, as Mr. Antonenko hasn't even been arraigned on an indictment. Judgment should, therefore, be reserved for the inside of the courtroom at the end of the case."
How Alleged Scheme Worked
While the investigation into Antonenko, who also went by the name " Sabe," and the other two co-conspirators took place between 2015 and 2017, the FBI suspects that the three allegedly started dealing in stolen debit and credit card numbers in 2012, according to a criminal complaint filed in federal court.
The FBI investigation also coincided with a U.S. Secret Service investigation into an unnamed underground website that trafficked in stolen credit card and other data, according to the complaint.
Antonenko and others allegedly used either SQL injection attacks or JavaScript skimming techniques to target vulnerable computer networks to steal payment card data as well as personally identifiable information, according to federal prosecutors.
Between 2015 and 2017, undercover agents began purchasing hundreds of American Express and MasterCard numbers, as well as other data, that were allegedly being sold by the group on this underground marketplace, according to the criminal complaint. These purchases were mainly made in bitcoin.
As part of the investigation, FBI agents also began investigation transactions that originated with a digital wallet only identified as "Wallet A," according to the criminal complaint. Between 2013 and 2017, this digital wallet was involved in more than 575,000 separate bitcoin transactions worth $23 million, according to the criminal complaint.
FBI agents began tracing the group's bitcoin transactions between 2015 and 2017 through the blockchain associated with the digital wallet. Investigators eventually found that this wallet contained around 19,000 bitcoin addresses allegedly used by the group, the court document notes.
The FBI found that Antonenko and others used virtual currency to hide profits from their alleged stolen credit card data activities and then laundered those proceeds through the digital wallet by selling bitcoins at prices 9% to 10% below the market value. This effectively helped launder illegal gains, according to the criminal complaint.
Other Money Laundering Cases
The FBI is also investigating other cases of alleged cybercriminals helping to launder money using bitcoin and other virtual currencies.
In April, agents arrested a Russian national entering the U.S. on money laundering charges. Maksim Boiko, 29, is suspected of helping a cybercriminal gang called "QQAAZZ" launder money using bitcoin (see: FBI Alleges Russian Man Laundered Cybercriminals' Money).