Governance & Risk Management , Privacy
Survey: 9% Have Experienced ID Theft
Of Theft Cases, 6% Involve Medical ID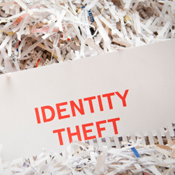 About 9 percent of Americans have experienced an identity theft crime directly or through an immediate family member, a new survey shows. Of those crimes, nearly 6 percent involved medical identity theft.

The National Study on Medical Identity Theft, conducted by the Ponemon Institute, a Traverse City, Mich.-based research firm, had 156,000 respondents. The study was sponsored by Experian, a credit rating firm.

The most common form of identity theft, according to the survey, involved fraud committed on a credit card. Other common thefts included obtaining employment under a stolen name, debit card fraud and seized funds in banks or other financial institutions.

Medical ID theft
"The two results that stood out to me were the more than $20,000 average cost to consumers who suffered ID/credit fraud as a result of a medical data breach, as well as the potential for physical harm to those who have their medical records 'polluted' due to healthcare fraud," says Mike Spinney, a senior privacy analyst at Ponemon Institute.

"Some 11% reported a misdiagnosis and 13% reported receiving improper treatment because of erroneous information in their records."

Based on the survey results, Ponemon researchers estimate that 24.5 million Americans have been affected by ID theft and 1.42 million have been affected by medical ID theft.

At an average cost of $20,160 to resolve a medical ID theft case, researchers estimate the total cost of the crime in the U.S. at $28.6 billion.

Other findings
Of the 716 survey participants who reported they or a family member were a victim of medical ID theft:
9 percent said they had completely resolved the crime and restored their identity.
55 percent had to make out-of-pocket payments to an insurer to restore coverage and 48 percent lost their insurance coverage. Some 32 percent saw an increase in their premiums after the incident.
40 percent said they discovered the crime when they received collection letters from creditors.
46 percent did not report the incident to legal authorities. The most common reason for non-reporting was that the victim knew the thief.
One-third said a family member took their personal ID credentials.
11 percent said the theft occurred as a result of a healthcare provider or insurer losing their data.