State of the Net Report Shows Cybercrime Costs US Consumers $7 Billion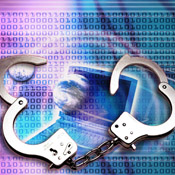 With identity theft topping the Federal Trade Commission's list of US consumers complaints, the release of a new report issued by a leading consumer advocacy group that puts a price tag of more than $7 billion on the cost of cybercrime to the US consumers is not a surprise to many familiar with the identity theft threat.

The FTC's numbers show that for the seventh year in a row, identity theft tops the list of complaints that consumers filed with the Federal Trade Commission, accounting for 36 percent of the 674,354 complaints received from Jan. 1 to Dec. 31, 2006. According to the Better Business Bureau identity theft affects an estimated 10 million U.S. victims per year.

A recent survey completed by Consumer Reports projects U.S. consumers have lost more than $7 billion during the last two years to viruses, spyware and phishing schemes.

The Consumer Report's 2007 "State of the Net" showed that consumers face a 1 in 4 chance of becoming a victim of cyberfraud, which has gone down slightly from last year's report.

The report surveyed more than 2000 American households and the news they came back with shows there is still much to be done in the education of the American online consumer:

Consumers are still falling prey to phishing scams. The number who submitted personal information in such identity theft scams remained constant since last year, at about 8 percent of respondents. In the past two years, Consumer Reports estimate, a million consumers have lost billions of dollars to such scams.

38 percent reported a computer-virus infection in the past two years, and 34 percent reported a spyware infection in the past six months. Based on projections, Consumer Reports estimates virus infections prompted 1.8 million households to replace their PCs in the past two years and spyware infections 850,000 in the past six months.

Defenses are still down. About 17 percent didn't have antivirus software installed. More than 33 percent didn't use software to block or remove spyware, a deterrent to stop identity theft. Most households had installed a firewall, which keeps out hackers. But based on the survey, Consumer Reports projects that 3.7 million U.S. households with broadband still lack a firewall.