State of the Banking Industry: Institutions "Not Out of the Woods"
Regulators Testify that Mortgage Crisis, Economy Putting Squeeze on Banks, Credit Unions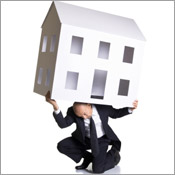 Information security wasn't on the front burner, but it has to be a powerful afterthought following last week's testimony by banking regulators before a U.S. Senate committee.

Fallout from the subprime mortgage crisis was the hot topic, as heads of the regulatory agencies delivered their "State of the Banking Industry" address to the Senate's Committee on Banking, Housing and Urban Affair on Thursday. The clear message from regulators: Banking institutions are struggling. The open, unanswered questions are "How much are they struggling?," and "How do information security/compliance programs stand to be impacted by current economic conditions?" (See News Analysis:" What 'State of the Industry' Means to Banking/Security Leaders" for more insight.)

Sheila Bair, chairman of the Federal Deposit Insurance Corporation (FDIC); John Dugan, comptroller of the Currency at the Office of the Comptroller of the Currency (OCC); and Joann Johnson, chairman of the National Credit Union Administration (NCUA), were among the regulators who addressed the committee. This appearance was a follow-up to earlier testimony given to the committee by the agencies in March.

The key theme: that banking institutions are "not out of the woods" yet as a result of economic conditions and lending woes that have spread to other banking activity. In fact, the regulators' testimony coincided with the release of the latest report from the Mortgage Bankers Association, which on Thurs. revealed that 1 in 11 American mortgages were past due or in foreclosure at the end of March - the highest level since 1979, when the group began tracking this data.

FDIC: Enhanced Scrutiny of Banks
In Bair's testimony, she noted that institutions continue to experience increased pressure on earnings resulting from deterioration in credit quality that was first seen in higher-risk nontraditional mortgage loans. This has spilled over and is now being seen in other mortgage sectors, including construction and development lending, where Bair said the crisis has been particularly pronounced, prompting enhanced scrutiny from FDIC examiners.

Bair gave an update of bank financial performance in the first quarter and detailed steps her staff is undertaking to manage the risks to its regulated institutions. She also spoke about how the FDIC is addressing failed financial institutions. At the end of the first quarter, Bair said there were 90 institutions on the FDIC's Problem Bank List, up from 76 institutions at the end of 2007. She also outlined the FDIC's strategy for handling a large bank failure and described the training FDIC staff has exercised. The FDIC, since 2002, has readied employees to handle a large bank failure, she said. While the FDIC anticipates a rise in the number of problem institutions over the next few quarters, Bair said the number of problem institutions remains well below levels seen during previous economic downturns.

The last part of Bair's testimony focused on the Home Ownership Preservation (HOP) loan program. This program is designed to convert unaffordable mortgage loans into long-term sustainable loans that will allow borrowers to stay in their homes. Bair outlined how the HOP proposal would address some of the more complicated issues surrounding second mortgages and poor underwriting standards. (Read Bair's full statement here: FDIC Chairman's Testimony on State of the Banking Industry: Part II)

OCC: Improved Risk Management
The OCC's Dugan pointed to the unprecedented series of credit market disruption, declining housing market and subprime mortgage crisis, which -- coupled with slowdown in the economy -- has impacted national banks under its aegis. In his estimation, Dugan said that credit markets are "somewhat" better, but credit quality, or the performance of loans and other types of credits banks offer, is worse.

Dugan did note that financial institutions have raised "unprecedented amounts of capital" since October 2007 -- more than $100 billion by national banks -- and by shoring up balance sheets have helped restore confidence and liquidity in the interbank market. But added that the industry is "not out of the woods" because of continuing uncertainty about the underlying strength of the economy and ongoing effects of the recent events on banks, consumers and commercial borrowers. Dugan noted the recent experience of Bear Stearns has led larger national banks to strengthen their liquidity positions.

The downturn in housing and the wider economy has impacted national banks' loan portfolios, Dugan said, and signs of this are the increasing levels of non-performing and past due loans. Credit quality in other areas is also sliding, in credit card loans, auto, small business and commercial real estate not related to housing.

Dugan stated the OCC is working to identify and implement lessons learned from all of the recent market turmoil, especially for its largest institutions. OCC's efforts focus on: improved risk management, addressing new types of liquidity risk, appropriately identifying and managing off-balance sheet exposures; managing concentration; and enhanced metrics to aggregate risk. (Read Dugan's full statement here: OCC Comptroller of the Currency Testifies on State of the Banking Industry: Part II)

NCUA: Credit Unions 'Strong and Vibrant'
NCUA chairman Johnson's testimony before the committee was more upbeat. Despite continued downturn in credit markets, she said, the credit union industry continues to be "financially strong and vibrant." Johnson added the strong and healthy financial state of the credit union industry showed that credit unions have followed NCUA's guidance especially when it came to real estate lending risks.

Loans continue to be the mainstay of most credit union balance sheets, making up 67 percent of aggregate credit union assets. Johnson pointed out that delinquency is down, but net loan losses have increased for credit unions because of the current economic environment, and added that the credit union industry was not immune to the larger impact of increasing credit risk exposure due to the current housing market woes.

NCUA has also noticed increased activity in consumer credit card loans and delinquent credit card loans. Johnson said this could indicate consumers are facing financial difficulties and need more money because access to additional credit through home equity line of credit (HELOC) has been significantly lowered or eliminated. Credit card loan delinquency was 1.36 in March 2008, representing a five-year high.

The NCUA's recent letter to credit unions on servicing subprime adjustable rate residential mortgages pointed to need for credit unions and residential borrowers to work constructively to prevent foreclosure. Johnson said this approach "can be in the best interest of both the credit union and the borrower when done prudently." (Read Johnson's entire statement: NCUA Chairman's Testimony on State of the Banking Industry: Part II).