Sony Now Plans to Release Film
'The Interview' to Have Limited Release Following Cyber-Attack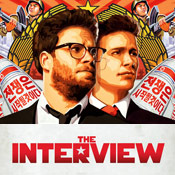 Sony Pictures Entertainment now plans to release "The Interview" in certain U.S. theaters on Christmas following an earlier decision to pull the film after a massive cyber-attack led to intellectual property and personal employee details getting leaked online.
See Also: Live Webinar | A Buyers' Guide: What to Consider When Assessing a CASB
"We have never given up on releasing 'The Interview' and we're excited our movie will be in a number of theaters on Christmas Day," Sony Pictures CEO Michael Lynton says in a statement obtained by Reuters.
The plan is for a limited theatrical release in the U.S., as the studio continues to look at other options for showing the film, Lynton says.
Following remarks by President Obama that Sony made a "mistake" by not releasing the film, White House spokesman Eric Schultz, in a statement to the news agency, says: "The decision made by Sony and participating theaters allows people to make their own choices about the film, and we welcome that outcome."
Many security experts at the time saw Sony Pictures' decision to cancel the film as setting a dangerous precedent. "This is indeed shocking," Anton Chuvakin, research vice president for security and risk management at the consultancy Gartner, had said. "To me, this sends a message that a small group of people can do anything to a major corporation."
The latest news follows confirmation by the FBI on Dec. 19 that it traced the hack attack against Sony Pictures to North Korea (see: FBI Attributes Sony Hack to North Korea).
Ending weeks of speculation as to who the U.S. government thought was responsible for the attack against Sony, the FBI issued a statement saying its investigation, conducted with other federal government agencies, gathered "enough information to conclude that the North Korean government is responsible for these actions."
Sony Pictures did not immediately respond to a request for comment.
Congress Seeks Info on Breach
On Dec. 23, Rep. Elijah E. Cummings, D-Md., ranking member of the House Committee on Oversight and Government Reform, sent a letter to Sony Pictures requesting information on the cyber-attack.
"The increasing number and sophistication of cyber-attacks on both public and private entities pose a clear and present danger to our national security and highlight the urgent need for greater collaboration to improve data security," Cummings says. "Sony's knowledge, information, and experience will be helpful as Congress examines federal cybersecurity laws and any necessary improvements to protect sensitive consumer and government financial information."
Sony is being asked to provide the following:
A description of all the breaches it has experienced over the past year;
Number of current and former employees and customers potentially affected;
Findings from any forensic investigative analyses or reports concerning the breaches;
Data protection improvement measures taken since discovering the breaches;
Any recommendations for improvements in cybersecurity laws.