Fraud Management & Cybercrime , Social Media
Social Media for Senior Leaders
4 Tips for Ensuring Successful, Secure Engagement at the Top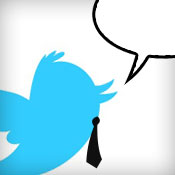 From Facebook to Twitter, the new era of business communication and collaboration requires involvement of senior leaders to guide an organization's social media strategy and engagement. It's a big role, and it comes with significant responsibilities.

"We look for support and vision from senior leaders in embracing social media," says Lee Aase, director of the Mayo Clinic's Center for Social Media. "Their involvement replicates a sense of familiarity, engagement and trust within the community."

At Mayo, a not-for-profit medical practice and research group, the CEO saw social media as an extension of reputation management, as well as a platform to foster collaboration and transparency within the healthcare community. As a result, Mayo Clinic now has the most popular medical provider channel on YouTube, as well as strong presences on Twitter and Facebook. It offers a news blog, podcast blog and one that enables patients and employees to tell their Mayo Clinic stories. In addition, Mayo has recently formed a Social Media Health Network, which offers other healthcare organizations an opportunity to learn from Mayo's social media experiences and share thought leadership with each other.

"In social media it's not just about minimizing risk; it's about maximizing rewards," Aase says. "Building leadership in our adoption of social media emphasizes an open corporate culture in a way that people can easily understand."

Mayo Clinic is but one example of an organization where senior leaders are actively engaged in social media. Elsewhere, George Kurtz, chief technology officer at McAfee and Stuart McClure, who oversees McAfee's risk and compliance product line, are avid bloggers and post messages regularly on their Facebook and Twitter accounts, sharing their opinions about what is newsworthy within the IT security space.

"Social media is all about conversations, and leaders need to be part of those conversations to be able to influence and engage people," says Joris Evers, director of public relations and social media at McAfee, an IT security solutions provider.
Know the Risks
Because senior leaders are so visible and influential, they do need to take extra care with what they say via social media.

"A post or a blog coming from an executive will likely have a greater impact on the organization from a reputation standpoint," says Erika Del Giudice, risk manager at Crowe Horwath, an IT risk and public accounting firm. "What they do online is inevitably going to reflect on the company," Del Giudice says

Taking into consideration the potential and risks, organizations such as Navy Federal Credit Union, headquartered in Vienna, Virginia, follow a strict social media policy and play a cautious role while engaging senior leadership on social network sites.

"Because the names of senior management are associated with our company, their social network profiles might be observed more frequently by our members, says Navy Federal spokeswoman Aisha Rasul. "So, it's important that posts are kept professional and information is controlled via privacy settings."

At Navy Federal, senior leaders do not directly post on behalf of the company. They generally task the social media team to post regarding a particular subject. In the workplace, leaders mostly use the social networking sites to observe conversations pertaining to Navy Federal.

For instance, Rasul points out that senior managers are interested in understanding how Navy Federal uses Facebook to market its products and services, how their members are engaged on these channels, and how employees share information about the institution.

"Senior leaders are more concerned with the corporate image and how much information is being put out there, versus employees who are more focused on themselves," Rasul says.
4 Tips for Senior Leaders
For executive leaders looking to engage in social media, experts recommend these four tips.
Post Responsibly - Evers' mantra for executive leaders posting information on social media is: "Use your common sense." He adds, "We are a security pervasive company and expect senior leaders to know the value and impact of the information they post."

Senior management needs are similar to other employees regarding social networking site engagement, Rasul says. She trains executives to stick to facts and avoid responding to controversial topics that aren't related to their role, such as comment on a high-profile breach or their views on politics. Leaders are also emphasized to maintain their leadership integrity at all times, including how they address their subordinates and peers online.

In addition, they have rules of engagement that spell the tone to be used, as well as situations that demand a leader's response, i.e. operations in Japan after the earthquake and tsunami hit the region.

Maintain Proper Privacy - At Navy Federal, the social media team hosts one-on-one sessions with upper management frequently to discuss Facebook features and share more information about privacy settings and updates. The discussion at these training sessions emphasizes the viral and permanent nature of social networks, who sees their information on Facebook, how third parties use personal information and what privacy settings and features need to be controlled.

"We want our leaders to know about the latest privacy setting and controls, so they can be prudent on these sites," Rasul says.

Look to Innovate - Mayo's Aase trains executives to see the big picture. "It's important for leaders to understand all aspects of social media to successfully innovate in this space." By discussing case studies and success stories in social media, Aase and his team point out how these channels and tools will better serve the physician and patient community within Mayo.

"I always find that when we discuss how patients are getting help or how new ones are reaching us through these platforms, I get their full attention and support," he says.

Beware of Blurry Lines - Advances in social media technology are blurring the lines between what we consider to be private and public spheres for sharing information. Today an executive has to think twice about conversations with old college buddies about the 'glory days' being mixed in with their professional advice to clients, Del Guidance says. "In reality, there is no separation of business and personal accounts, as everything is out in the open, and one wrong comment or photo could jeopardize their career and reputation."
Editor's Note: Executive Editor Howard Anderson contributed to this story.