Application Security & Online Fraud , DevSecOps , Fraud Management & Cybercrime
Snyk Raises $196.5M Weeks After Laying Off 14% of Workforce
AppSec Firm Cuts Valuation by $1.1B to Get Funding From Qatar Investment Authority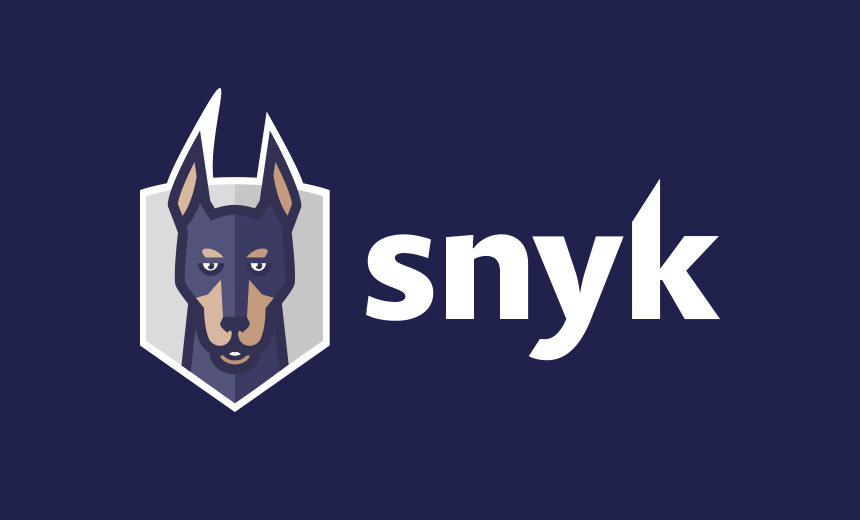 Startup cybersecurity firm Snyk landed nearly $200 million from investors just weeks after laying off 198 employees and only by convincing new backers it is worth $1.1 billion less now than it was a year ago.
See Also: Live Webinar | Cyber Resilience: Recovering from a Ransomware Attack
The Boston-based application security vendor intends to use the Series G proceeds to enhance and expand its developer security platform through organic investments and acquisitions. The investor is the Qatar Investment Authority, which values Snyk at $7.4 - a figure 13% less than Snyk's $8.5 billion valuation in September 2021 following a $530 million Series F round.
Monday's funding announcement makes Snyk the first cybersecurity vendor to publicly reduce its valuation in exchange for additional cash. "In this challenging macroeconomic environment, it is more critical than ever for global enterprises to increase their developer productivity and be able to continue their pace of innovation securely," Snyk CEO Peter McKay says in a statement.
Snyk disclosed the funding round 19 minutes after The Information published a report that Snyk was nearing a deal to raise money from Qatar's sovereign wealth fund. The Information reported the round would value Snyk at roughly $7 billion.
Taking a Valuation Hit
Reuters reported in March that Snyk had hired Morgan Stanley and Goldman Sachs in preparation for an IPO. The company hoped to double its Series F valuation and notch a $17 billion market cap. But inflation, rising interest rates and Russia's invasion of Ukraine have shifted the macroeconomic environment, prompting virtually all startups to pump the brakes on an IPO.
Snyk responded to the economic downturn by laying off 30 people - 5% of its staff - in late June in a bid to become free cash flow positive by a full year to 2024. Employee layoffs accelerated in late October, when the company announced plans to cut its more than 1,400-person staff by an additional 198 positions and remove cloud security leader Aner Mazur and top legal officer Karyn Smith (see: Snyk Lays Off 198 Staffers Including Cloud Defense Leader).
Snyk is hardly the first late-stage cyber startup to reduce the size of its workforce this year. Aura, Cybereason, Deep Instinct, Lacework, Malwarebytes, OneTrust and Transmit Security also have cut staff since the spring. But aside from Snyk, only endpoint security vendor Cybereason and publicly traded network detection and response vendor IronNet have needed to undertake multiple rounds of layoffs (see: Cybereason Lays Off Another 200 Workers Amid Report of Sale).
Qatar Enters the Cyber Arena
Snyk is the first significant cybersecurity investment from Qatar Investment Authority, which recently courted notoriety through a $375 million investment in Elon Musk's acquisition of Twitter for a less than 1% stake in the social media company. It also participated in a $1 billion funding round for Stripe competitor Checkout.com in January.
"We're confident that Snyk's proven approach and offerings, efficient financial growth and seasoned executive team position the company for a successful future and is aligned with QIA's track record of supporting innovative companies shaping the future of the global economy," QIA CEO Mansoor Ebrahim Al-Mahmoud says in a statement.
Despite the layoffs and lower valuation, McKay says Snyk has in 2022 achieved a 100% year-over-year increase in revenue and net revenue retention of more than 130%. Snyk counts AB InBev, Comcast, Dun & Bradstreet, Manulife and Salesforce among its more than 2,300 customers. More than 70% of Snyk clients purchase multiple features from the company's application security and cloud security platform.
"As Snyk's first investor, it's been incredibly rewarding to see the developer security market mature over the last several years," Boldstart Ventures founder and General Partner Ed Sim says in a statement. "Snyk is the only solution that equips developer and security teams to find and fix vulnerabilities throughout the entire development process."