Cloud Security , Governance & Risk Management , Next-Generation Technologies & Secure Development
Singtel to Acquire Trustwave
Telecom Firm to Pay $810 Million for Security Company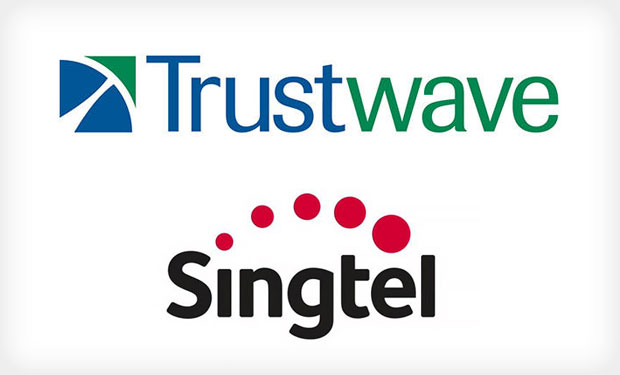 (This story has been updated.)
See Also: LIVE Webinar | Stop, Drop (a Table) & Roll: An SQL Highlight Discussion
Singapore-based Singtel, Southeast Asia's largest telecommunications company, has entered a definitive agreement to acquire U.S.-based managed security services company Trustwave for $810 million.
Following completion of the deal, Singtel will have a 98 percent ownership stake in Trustwave, with Robert J. McCullen, Trustwave's chairman and CEO, holding the remaining 2 percent, according to Singtel's announcement.
Privately held Trustwave, a Chicago-based company with more than 1,200 employees, will continue to operate as a stand-alone business unit under Singtel. The security firm says it has more than 3 million business subscribers in 96 countries for its cloud-based services. It will continue to operate under the "Trustwave" brand globally, without reduction in its services, technology portfolio, support or staff, a spokesman tells Information Security Media Group.
"Being acquired by Singtel will help bolster our ability to expand, grow and continue delivering industry-leading managed security services and technologies that help businesses around the world fight cybercrime, protect data and reduce security risk," McCullen says.
The acquisition will expand Singtel's portfolio of cloud-based solutions "and further entrench its leadership position in the managed services market," the company says.
"We aspire to be a global player in cybersecurity," says Singtel Group CEO Chua Sock Koong. "Our extensive customer reach and strong suite of ICT [information and communications technology] services, together with Trustwave's deep cybersecurity capabilities, will create a powerful combination and allow Singtel to capture global opportunities in the cybersecurity space."
Assessing the Deal
Sanchit Vir Gogia, chief analyst and group CEO at Delhi, India-based Greyhound Research, believes that this deal will help Singtel to add credibility to its managed security services portfolio. "We believe that with this move, Singtel aims to capture the enterprise consumers and strengthen its footprint as an end-to-end IT services provider for the enterprises," he says.
The acquisition also will enable Singtel to leverage Trustwave's threat intelligence technology and talent to tap the demand for managed security services in North America as well as emerging markets, he adds.
Over the last fiscal year, Singtel has launched strategic partnerships with Akamai and FireEye to launch a cloud-based DDoS mitigation service for enterprises, and it has established security operations centers in Singapore and Australia. "Singtel has been solidifying its portfolio of cybersecurity offerings; the Trustwave acquisition validates this claim," he says.
Abhilash Pillai, director-consulting, Asia Pacific, at strategy consulting firm AMI Partners, says the acquisition helps position Singtel for growth. "In the next five years, more than one fifth of the cloud spend in APAC will be routed through telcos," he says. "This is a three to four percentage point jump from the current market scenario."
In the region, SingTel is one of the frontrunners in transforming from a telecom service provider to a cloud service provider, Pillai says. The company already has a good start in providing cloud services to public, enterprise and small and medium businesses in Singapore, he adds.