Singapore to Regulate Bitcoin Exchanges
Addressing Money Laundering, Terror Financing Risks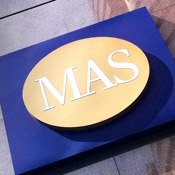 The Monetary Authority of Singapore announced March 13 that it would begin regulating virtual currency exchanges, such as those that handle Bitcoins, to address potential money laundering and terrorist financing risks.
See Also: Live Webinar Tomorrow | Cyber Resilience: Recovering from a Ransomware Attack
The central bank and financial regulatory authority supervises the banking, insurance, securities and futures industries in Singapore.
The news comes at a time when use of virtual currencies is growing, and in the wake of the alleged theft of Bitcoins from the online trading site Mt. Gox (see: Bitcoin Trading Website Goes Dark).
The authority, in its statement announcing the new initiative, says virtual currency transactions are particularly vulnerable due to their anonymous nature. "To address this, MAS will introduce regulations to require virtual currency intermediaries that buy, sell or facilitate the exchange of virtual currencies for real currencies to verify the identities of their customers and report suspicious transactions to the Suspicious Transaction Reporting Office," the authority says.
Ong Chong Tee, MAS' deputy managing director, says: "MAS is taking a targeted regulatory approach to virtual currencies to specifically address money laundering and terrorist financing risks. Consumers and businesses should take note of the broader risks that dealing in virtual currencies entails and should exercise the necessary caution."
Singapore does not regulate virtual currencies because it does not consider them securities or legal tender.
MAS cautions consumers and businesses that the values of virtual currencies can fluctuate greatly within a short period of time. It also notes that the issuer of virtual currencies may not be identifiable, meaning consumers and businesses may not be able to obtain a refund of their money should intermediaries cease to operate.