Security Vendor Consolidation Continues
VMware and HID Global Announce Acquisitions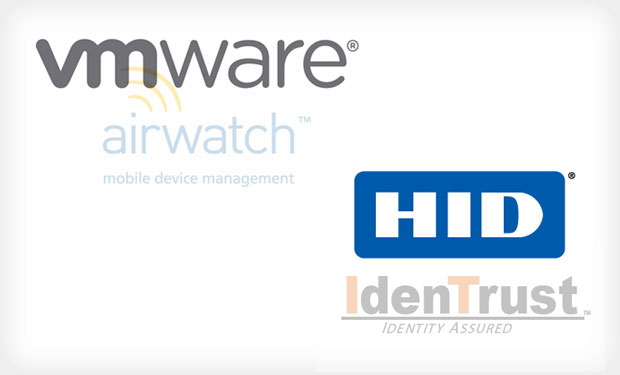 The new year continues to bring with it substantial information security vendor consolidation activity.
See Also: Live Webinar | Cyber Resilience: Recovering from a Ransomware Attack
Virtualization and cloud infrastructure provider VMware announced on Jan. 22 that it acquired AirWatch, an enterprise mobile management and security solutions company, for about $1.18 billion in cash and $365 million of installment payments and assumed unvested equity.
"With this acquisition, VMware will add a foundational element to our end-user computing portfolio ..." says VMware's CEO, Pat Gelsinger.
AirWatch's team will continue to report to its founder and CEO John Marshall as part of VMware's end-user computing group.
VMware, which had $4.6 billion in revenue for 2012, has more than 500,000 customers and 55,000 partners.
AirWatch provides enterprise solutions for mobile device management, mobile application management and mobile content management. The company has more than 10,000 customers globally and more than 1,600 employees.
HID Global Acquisition
Meanwhile, secure identity solutions provider HID Global announced it has acquired IdenTrust Inc., a provider of solutions for globally interoperable digital identities that can authenticate, encrypt and create electronic signatures for transactions or activity where proof of identity is essential.
HID Global did not reveal the financial terms of the deal.
In the UK, IdenTrust digital certificates secure more than 6 billion payment transactions annually, with an aggregate value exceeding $7 trillion, HID Global said in announcing the deal.
The acquisition of IdenTrust comes after HID Global purchased ActivIdentity, "providing us with a trust framework for issuing, authenticating and using digital identities based on open standards," says Denis Hébert, President and CEO of HID Global.
Karen Wendel, President and CEO of IdenTrust, says: "HID Global provides IdenTrust with a strong, financially stable owner with a highly complementary product portfolio, while IdenTrust offers HID Global enhanced access to the banking, corporate and government identity markets."
The latest vendor consolidation activity comes just a few weeks after breach detection provider FireEye acquired incident response and remediation services company Mandiant for $1 billion in stock and cash [see: FireEye Acquires Mandiant].