Secret Service on Cash-Advance Fraud
Agent: 'Banks Must Follow Protocol'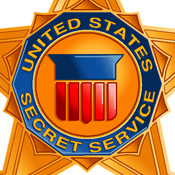 Secret Service Agent Todd Bagby says cash-advance schemes are easy to fight, if banks follow best practices and in-house guidelines. A recent wave of credit card cash advance scams that have targeted smaller banking institutions in Georgia and Oklahoma highlight the need for financial institutions to fill security and due diligence gaps. [See, Banks Hit by Cash-Advance Scam.]

"A lot of it is probably what the banks already know," says Bagby, resident agent in charge of the U.S. Secret Service office in Dayton, Ohio. Last month, the Dayton, Ohio, office brought charges against LuQuada Dixon of Oakland, Calif., on allegations she duped bank tellers out of thousands of dollars through cash advances on stolen credit cards.

"If someone comes in and is not a customer and wants a cash advance, some bells and whistles should go off," Bagby says. "Banks should just follow their own protocol and use their own contacts to identify the person on the other end of the line" when a request for a forced cash advance is made by the fraudster or approved by someone the fraudster asks the teller to call.
Problem is Not Isolated
Though the most recent cash-advance schemes have targeted smaller institutions in the southeastern U.S., Bagby says cash-advance crimes occur throughout the country. "It's a nationwide scheme," he says. "Geographically, it's pretty common, and it's not something that takes a lot of forethought. The forced transaction request is somewhat uncommon, but the credit card advance scheme goes way back."

Bagby says Secret Service offices across the country are working in tandem to track these incidents, since the perpetrators appear to have some knowledge of the banking industry and system. Most of the schemes to date have involved stolen cards, but the cloning of card numbers for the creation of fake or so-called white cards also has been identified by investigators tracking these incidents.