Russians Arrest 3 in RBS WorldPay Heist
Suspects Tied to $9 Million Theft from ATMs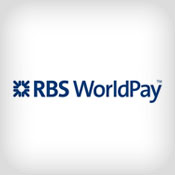 Russian federal authorities this week arrested three suspects already indicted here in the U.S. for the RBS WorldPay heist, bringing hope that there will be justice meted out for the $9 million hack that stunned even the most knowledgeable law enforcement officials when it happened in November 2008.
See Also: Better Defense Against Identity Theft and Application Fraud
The three men arrested by the Russian Federal Security Service (FSB) are Viktor Pleshchuk, Sergei Tsurikov and Oleg Covelin. The FSB, which is the internal law enforcement body in Russia, is the most powerful bureaucracy in the country. Because Russian law prohibits extradition of its citizens, Pleshchuk of St. Petersburg would face a Russian court. At this point it is unclear what charges he would face, or how stiff the penalties for his participation in leading the others might be. U.S. authorities have asked that Tsurikov be extradited for trial. Tsurikov, an Estonian, was arrested by Estonian authorities last year before being turned over to the FSB for further questioning earlier this week.
In the November indictments handed down in Atlanta, Pleshchuk and Tsurikov were the accused leaders of the group of eight hackers. The group allegedly infiltrated RBS WorldPay's network and broke the encryption around the company's payroll debit cards. According to the indictment, the hackers then cloned the cards and used them to withdraw $9 million in cash from 2,100 ATMs in 280 cities around the world, all in a 12-hour period. Authorities allege the hackers were able to break the encryption because Covelin, a native of Moldova, identified a flaw in RBS WorldPay systems that allowed him to carry out the hack with Tsurikov and Pleshchuk.
U.S. law enforcement officials acknowledged last year when the indictments were announced that they had received critical cooperation from other law enforcement agencies overseas, including Estonia. Estonian police had noted some suspect withdrawals from ATMs in Tallinn, and subsequently arrested Tsurikov. The high-profile case received top level priority by the FBI and other U.S. law enforcement, even being mentioned in the White House CyberSpace Police Review in 2009.
Law enforcement here would not comment on the Russian arrests, and RBS WorldPay says only that it is continuing to support the investigation. Tom Konz, head of business intelligence and marketing at RBS WorldPay in the U.S., says the company won't comment on the arrests because of the "ongoing investigation by law enforcement" here in the US and overseas.