Russian Suspect Arrested in France
Alleged to be Major Player in Stolen Payment Card Data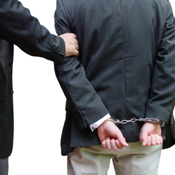 A Russian man, thought to be one of the most prolific sellers of stolen payment card data, was arrested in France last weekend and awaits an extradition hearing about being sent to the United States to face charges.

Vladislav Anatolievich Horohorin, 27, aka "BadB" of Moscow, Russia, was indicted by a federal grand jury back in November 2009 on charges of access device fraud and aggravated identity theft. French police arrested the alleged criminal in Nice, France on August 7 as he was attempting to board a plane headed for Moscow.

Law enforcement officials say Horohorin was among the creators of a network called "CarderPlanet," which remains one of the most sophisticated organizations of online financial criminals in the world. This network has been repeatedly linked to nearly every major intrusion of financial information reported to the international law enforcement community.

Horohorin's arrest is the second major example of international law enforcement cooperation in just a matter of days. Late last week, Sergei Tsurikov one of the alleged masterminds of the RBS WorldPay hack of $9.4 million, was extradited to the U.S. to face criminal charges related to the infamous ATM caper.
Faces 12 Years
According to the indictment, Horohorin was the subject of an undercover investigation by U.S. Secret Service agents. Horohorin, who is a citizen of Israel and the Ukraine, allegedly used online criminal forums such as "CarderPlanet" and "carder.su" to sell stolen credit card information, known as "dumps," to online buyers around the world.

He accomplished this by using his online name, "BadB," and advertised the availability of stolen credit card information through these web forums, telling buyers to create accounts at "dumps.name," a fully-automated dumps vending website operated by Horohorin and hosted outside the United States. The website was designed to assist in the exchange of funds for the stolen credit card information.

Horohorin allegedly told buyers to fund their account using money transferred by services including "Webmoney," an online currency service hosted in Russia. The buyer would then access the "dumps.name" website and select the desired stolen credit card data. Using an online undercover identity, U.S. Secret Service agents built the case against Horohorin by negotiating the sale of numerous stolen credit card dumps.

Horohorin faces up to 10 years in prison and a $250,000 fine on the count of access device fraud. He is also charged with one count of aggravated identify theft, adding two more years and a fine of up to $250,000.